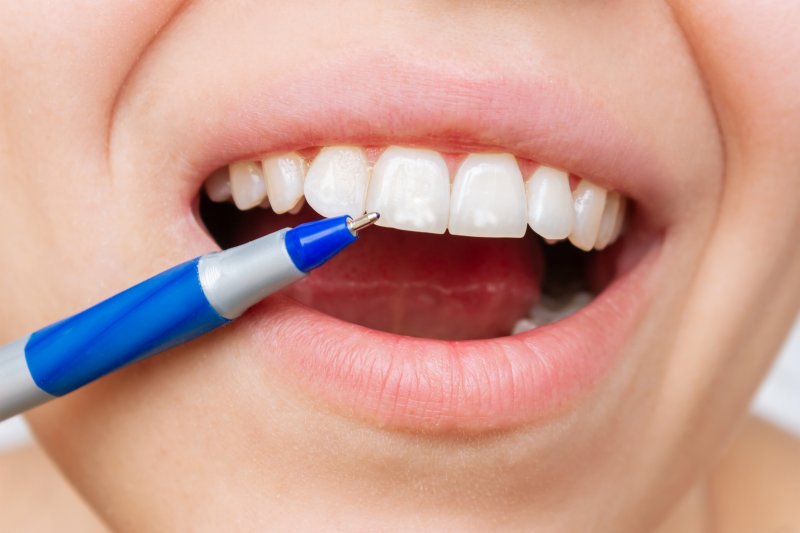 Have you noticed lately that your teeth appear to have small white spots on them? You've never noticed them before but suddenly, they look more prominent, causing you to wonder, "Where did they come from?" Although you may be perplexed by their appearance, this problem is a common one many dentists deal with. If you're curious about how to remove white spots on your teeth, you'll be pleased to learn there are various methods your dentist can use to improve the look of your smile. Read on to find out.
What Causes White Spots to Appear on Teeth?
It might seem like an odd development for white spots to suddenly appear on teeth, but it doesn't happen overnight. Instead, it occurs as a result of decalcification. When acids from bacteria break down the calcium and phosphorus that help to make up the outer layer of your teeth (demineralization), it leaves them with white spots.
The most common causes behind demineralization include:
Orthodontic treatment with metal brackets and wires
An overgrowth of bacteria
Fluorosis, or the ingestion of too much fluoride as a child
A low-calcium diet
Certain medications such as amoxicillin
Smoking and using tobacco during pregnancy
Can a Dentist Do Anything to Remove White Spots?
The good news is that white spots don't have to remain on your teeth forever. Instead, a qualified dentist can use various methods to remove these imperfections, leaving your pearly whites looking better than ever.
Some of the most effective ways your dentist can improve the look of your smile include:
Porcelain Veneers – By using thin sheath coverings to conceal the white spots, you will be able to fully transform your appearance and sport a new and improved smile that looks and feels better than before.
Teeth Whitening – Using professional-grade bleaching agents, your dentist can provide teeth whitening to brighten your smile and rid it of white spots. The carbamide peroxide or hydrogen peroxide used by your dentist will help to break down the white spots so that they are much smaller and less noticeable.
Direct Bonding – Using composite resin that is color-matched to your natural tooth shade, your dentist can apply it to the surface of your teeth, hiding the white spots to create a more beautiful smile.
Living with white spots no longer has to be your reality. Instead, you can turn to your dentist for help and prepare to regain the confidence you need to feel good about your smile once again.
About the Author
Earning her Doctor of Dental Surgery degree, Dr. Masha Kogan attended a General Residency at Hackensack University Hospital. She and the team at the Dental Center of Westport are truly invested in providing patients with quality care. If you are suffering from white spots that cause you to feel embarrassed, contact us at (203) 227-8700 to learn how we can transform your appearance with the help of cosmetic dentistry.