Children's Dentistry – Westport, CT
Optimal Care for Young, Growing Smiles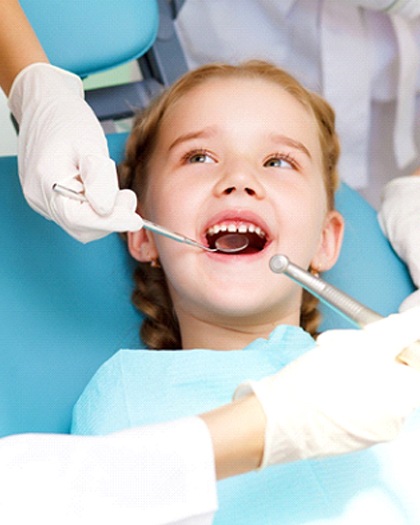 At the Dental Center of Westport, Dr. Kogan and Dr. Romano believe optimal oral health should start at an early age. Because novice dental hygiene habits and a less-than-ideal diet tend to the reasons that children are often more prone to tooth decay and cavities, it is imperative that young ones receive regular, professional dental care. From undergoing general checkups and cleanings to learning ways to prevent many of the most common oral health problems, a dentist in Westport can ensure your child's teeth, gums, and bite are on the right track. If your child needs a safe, welcoming, and secure place for better oral healthcare, contact us today to set up an appointment. Let us show you what we can do to help maintain and improve your child's smile.
Why Choose Dental Center of Westport for Children's Dentistry?
Two female dentists with decades of experience
Advanced dental technology and equipment
Dental insurance welcome
The Importance of Oral Health at an Early Age
When your child is born, 20 teeth are lying underneath the gum line just waiting to erupt. Even before their first one pushes through, keeping their gums clean is necessary and can be accomplished using a clean, damp washcloth to wipe their soft oral tissues after every feeding. However, once they begin to sprout their pearly whites, it's time to start taking proper care of these primary teeth.
While it is true they will "just fall out" someday, keeping their smile healthy and strong is key to ensuring their adult teeth move into place without any complications. Tooth decay can easily become a problem early on, and you may feel as if you don't have the right tools to combat it. Fortunately, our team is here to help make the process much easier. Using a soft-bristled toothbrush, fluoride toothpaste, and maintaining regular checkups and cleanings, you can ensure your little one's teeth remain cavity-free.
What to Expect During Your Child's First Visit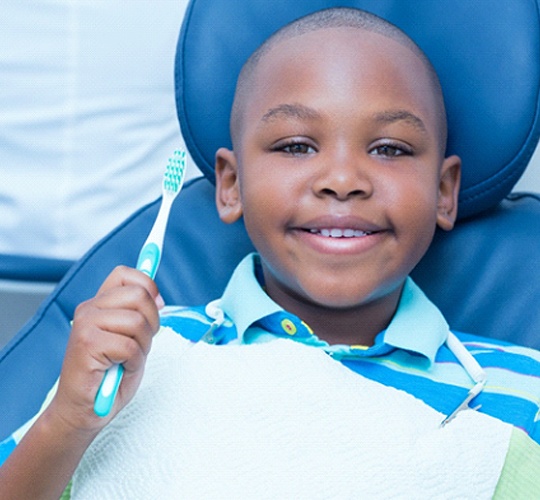 It is recommended that you schedule your child's first dental appointment by the time their first tooth erupts (which is typically between 6-12 months of age) or before they reach the age of one. This initial visit will set the tone for future appointments and give your child a chance to become familiar with the sights, sounds, and smells of our office. Dr. Kogan and Dr. Romano are well-versed in caring for young smiles and will take the time to not only get to know you and your child but also create an environment they can feel safe and comfortable in.
Because your child's oral cavity and facial structures will change over time, this initial visit will make it possible for us to start with a clean slate as we will continue to monitor tooth eruption, bite development, and a host of other changes as they occur over the years. All the while, we will be checking for signs of tooth decay, gum disease, and halitosis, offering necessary treatments to curb potential problems along the way.
Anytime we can stop dental problems before they start, we make it possible for your child to maintain better oral and overall health. During your child's first visit, we will discuss ways to care for their teeth and gums at home as well as go over additional, preventive treatments we can perform in-house (i.e., dental sealants, fluoride treatments, etc.) over the years to keep their smile in optimal shape.
Preventable Issues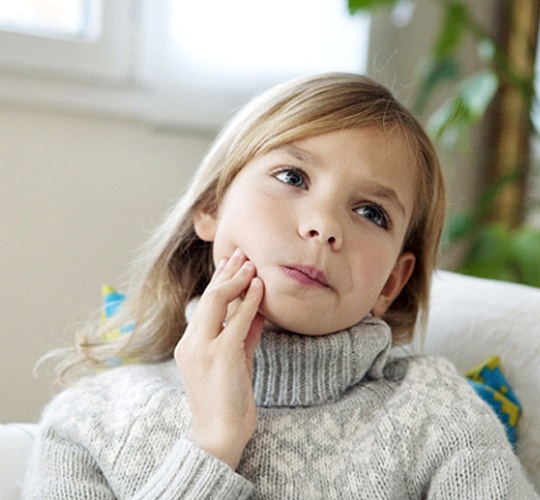 By choosing to keep your child's six-month checkups and cleanings, you can help prevent many common oral health problems, some of which include:
Cavities
Tooth Decay
Bruxism
Fluoride treatments and dental sealants can help strengthen tooth enamel and protect against tooth decay and cavities. A customized nightguard can be created to assist in reducing teeth grinding and clenching (bruxism).
Tips to Helping Your Child Practice Good Oral Hygiene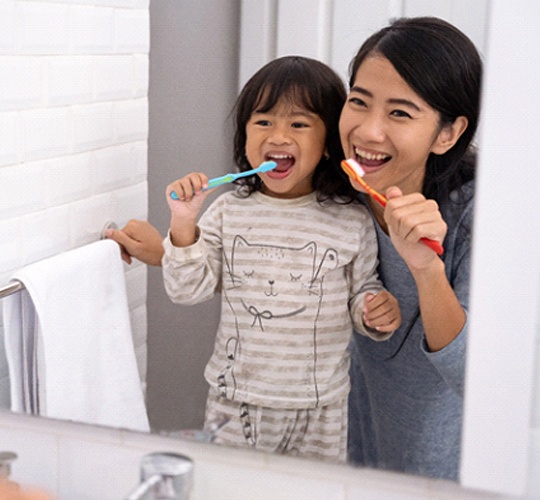 Until your child reaches the age of 7 or 8, you will need to continue helping them brush and floss their teeth. This may not always be easy, but it doesn't have to be impossible. Fortunately, there are ways to make oral hygiene fun and exciting. A children's dentist in Westport is here to recommend the following solutions as a way to inspire your little one to take better care of their teeth and gums:
Take them to the store to pick out their toothbrush and toothpaste. When a child sees their favorite animated character, their excitement grows. With many companies putting cartoons, princesses, and superheroes on their products, why not let your child pick out their own toothbrush and toothpaste the next time you go to the store? After all, if Superman or Cinderella thinks it's cool to brush their teeth, there's a good chance your child will feel the same way.
Establish a reward system. Depending on their age, set up a system that allows for a reward each time they accomplish a particular task. Whether it is flossing each day for an entire week or brushing every night before they go to bed for a full month, offer them a prize or reward they really want. It's best to avoid anything with sugar, so think about places to go or special toys they might want (i.e., going to the park or movies, or offering stickers or a new coloring book).
Make the morning and nighttime routines a family affair. Instead of just watching your child brush their teeth, why not take care of your own, too? When they see you making the effort to clean your teeth and gums, they'll likely want to follow suit. Add in some music to help make this time more fun and watch as your child's smile grows stronger and healthier.