Preventive Dentistry – Westport, CT
Enjoy Lifelong Oral Health!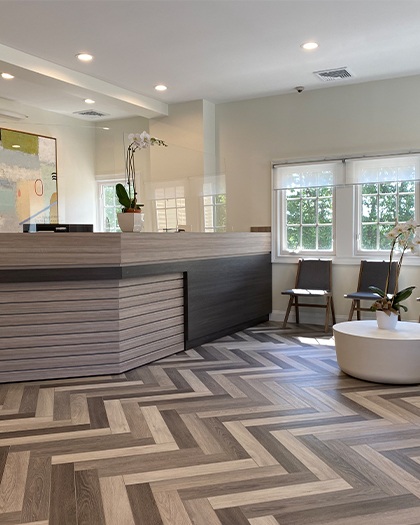 When you come to the Dental Center of Westport, you'll receive the highest level of care from a dentist and staff who are truly invested in providing quality service. While you'll receive this level of commitment with every dental service provided, we have a particular passion for preventive dentistry. How you treat your smile on a daily basis will make an enormous difference in the quality of your oral health and overall wellbeing.
To help you maintain a healthy smile, we're more than happy to assist you in establishing a good dental hygiene routine in addition to providing essential checkups and cleanings. However, cleanings and exams are just the beginning of preventive care. Keep reading to learn more about the full range of preventive services we offer.
Why Choose Dental Center of Westport for Preventive Dentistry?
All-Women Dental Team
Committed to Modern Technology
Decades of Tried-and-True Experience
Dental Checkups & Cleanings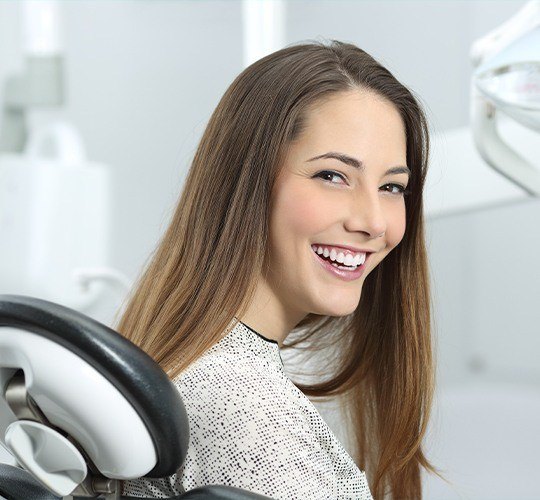 Outside of brushing and flossing every day, the best way to keep your smile healthy and beautiful is to visit our Westport dental office at least once every six months for routine care. During these routine visits, your hygienist will have the opportunity to clean bacteria and plaque away from your teeth and gums. Additionally, Dr. Kogan or Dr. Romano will evaluate your entire smile for any signs of disease, decay, malocclusion, and other significant issues.
Learn More About Dental Checkups & Cleanings
Dental Sealants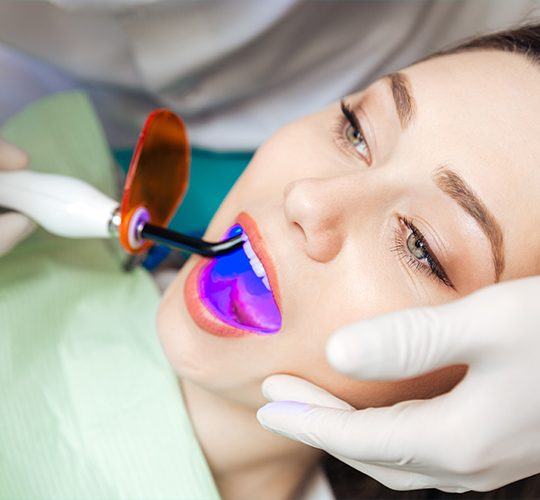 Some patients—and especially younger ones—have more trouble with tooth decay than others. That's why dental sealants are commonly used in offices that stress preventive dentistry. Dental sealants put a thin layer of a protective coating between the chewing surfaces of teeth and the harmful bacteria responsible for decay. As a result, our patients can enjoy years of protection from one of the most common dental health problems: cavities.
Nightguards for Bruxism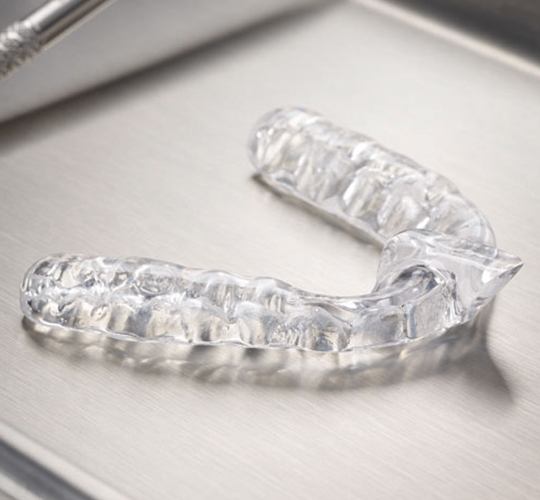 Some patients unconsciously respond to stress by grinding or clenching their teeth. Not surprisingly, this condition, which is known as bruxism, can have a serious impact on the health of your smile. But with a custom-made nightguard, patients suffering from bruxism can experience relief from grinding or clenching and the symptoms associated with both. Don't let unconscious grinding wreak havoc on your oral health; talk to Dr. Kogan or Dr. Romano about the benefits of having a personalized nightguard.
Mouthguards / Sportsguards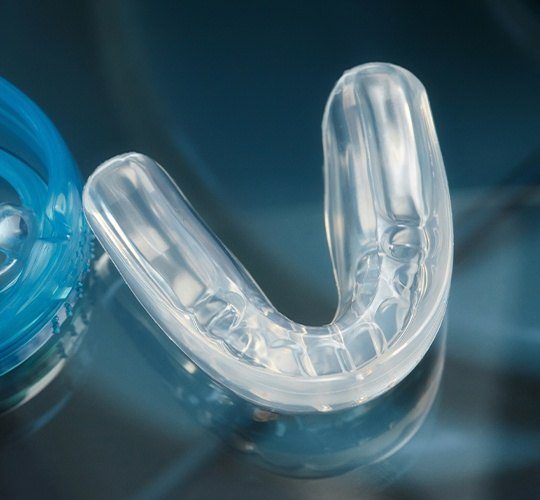 If you or a loved one regularly plays sports where physical contact is a possibility, it's important to protect the teeth as diligently as you would your head or knees with the proper gear. Instead of grabbing a "one size fits all" mouthguard off the shelf at your local athletics store, consider investing in a 100% custom appliance from our Westport practice. This high-quality device is the ideal blend of durability and comfort; it's also flexible enough to allow for easy breathing and speaking throughout each game.
Oral Cancer Screenings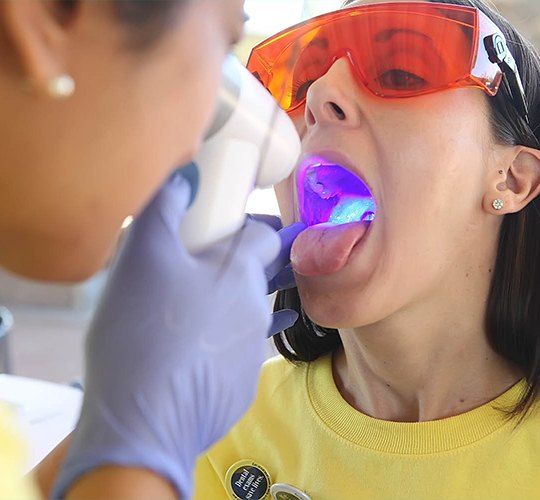 While certain behaviors (like tobacco use and excessive alcohol consumption) have a strong link to oral cancer, as many as a quarter of cases occur in patients with none of these risk factors. With that in mind, Dr. Kogan and Dr. Romano encourages their patients to have oral cancer screenings. With routine oral cancer screenings, it is possible to diagnose this serious disease early when successful treatment is far more likely. All too often, oral cancer is not diagnosed until it's already reached an advanced stage.
Children's Dentistry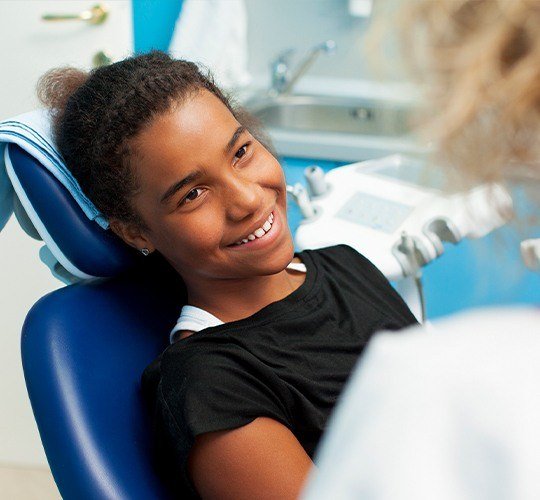 Are adults the only ones who need to see a dentist twice a year? Of course not! That's why Dr. Kogan and Dr. Romano are also happy to treat Westport's youngest smiles. With routine visits, we can not only keep plaque and bacteria away from your child's mouth, but we can also teach him or her about the importance of regular brushing and flossing. Helping young patients establish healthy habits contributes to a lifetime of excellent oral health.
Learn more About Children's Dentistry
Periodontal Therapy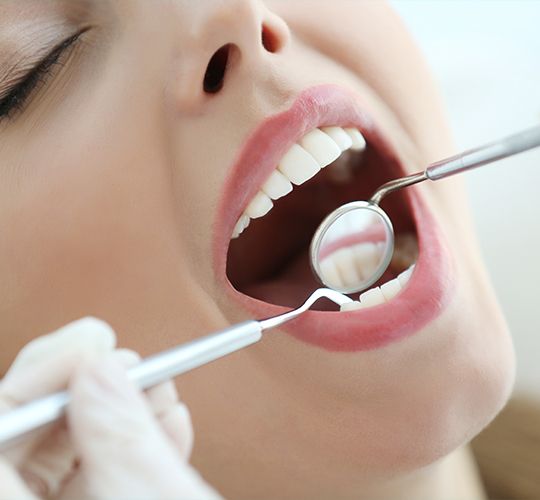 Periodontal disease (also known as gum disease) is one of the most common health problems in the world, not to mention the leading cause of tooth loss among adults here in the United States. Stopping this health problem as early as possible is essential to keeping your smile safe, and our Westport team can lend a helping hand. We offer dedicated periodontal screenings and effective therapy options for getting your oral health and wellbeing back on the right track.
Learn more About Periodontal Therapy
Whole-Body Health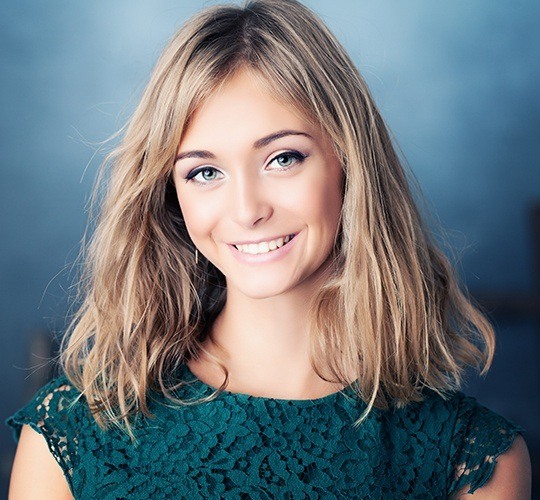 As part of their mission to help our patients improve their full-body health, Dr. Kogan and Dr. Romano regularly integrate nutritional advice and natural supplements into their treatment plans. For example, for patients detoxing from mercury-fillings, they often recommend a regimen of drinking celery juice every morning. In fact, Dr. Kogan and Dr. Romano now drink celery juice instead of coffee to start their days, and they've both already experienced a huge increase in energy!