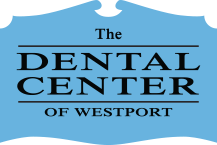 Porcelain Veneers – Westport, CT
Treat Yourself to a Stunning Smile Makeover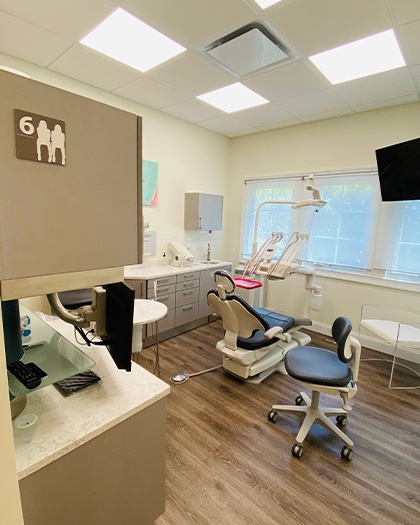 Do you wish you had the kind of vibrant, confident smile you see on the covers of fashion magazines and TV? With porcelain veneers, our Westport dental team has the power to turn that dream into a reality. This popular service produces amazing results by completely revitalizing the appearance of stained, cracked, chipped, worn, or misaligned teeth. If you've always wanted to share your smile openly with others but were afraid to, let us talk to you about what's possible with porcelain veneers.
Why Choose Dental Center of Westport for Porcelain Veneers?
100% Customized Results
Patient Comfort is Our #1 Priority
Decades of Trusted Experience
What Are Porcelain Veneers?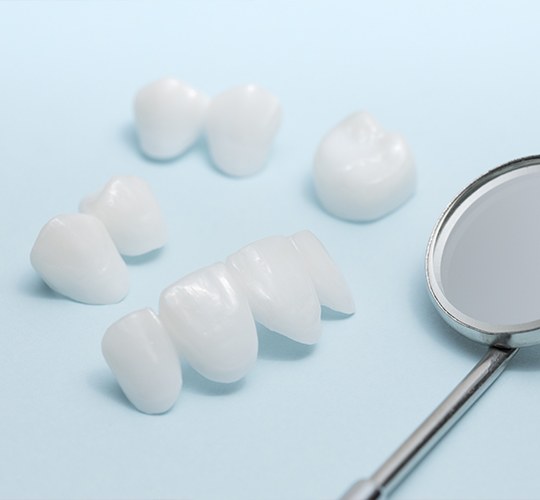 Made from high-quality dental porcelain, veneers resemble very thin shells or discs. These thin slivers of porcelain bond to the front of your front teeth to hide some of the most common imperfections. Once in place, your veneers will look completely natural, encouraging you to feel more confident every time you talk, laugh, or smile.
Amazing Results in as Little as Two Visits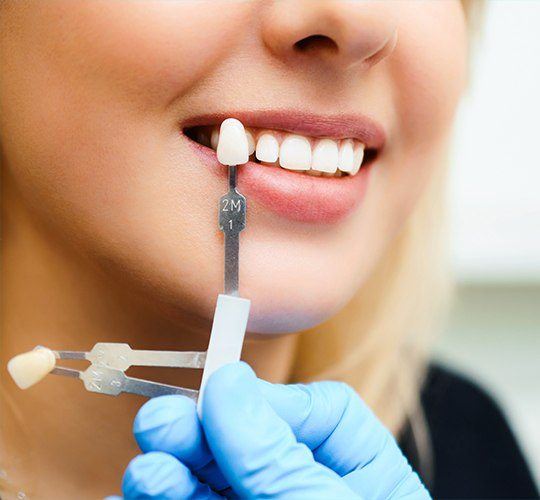 Given the comprehensive results that are possible with porcelain veneers, you might think it would take a significant number of visits to complete your treatment. The truth is, porcelain veneers allow you to achieve amazing results in as little as two visits.
During the first visit, Dr. Kogan or Dr. Romano will prepare your teeth by removing a small amount of surface enamel. This will ensure that your veneers fit properly when they're ready. We'll also affix a set of temporary veneers to your smile to protect it and allow you to become accustomed to the feel of veneers.
In between your first and second appointment, our lab will carefully create your permanent veneers according to our specific instructions.
When they're complete, you'll return to our Westport dental office to have the temporary veneers removed and your finished veneers put in place. With your procedure complete, you can look forward to leaving our office with a permanently dazzling smile that is both whiter and straighter.
Would you like to learn more about creating a brand-new smile with porcelain veneers? Call our office in Westport, CT to schedule a consultation with Dr. Kogan or Dr. Romano. We would be happy to answer your questions about porcelain veneers or any of our other cosmetic services. Our team is dedicated to transforming lives through exceptional cosmetic dental care.