Porcelain Veneers – Westport, CT
Treat Yourself to a Stunning Smile Makeover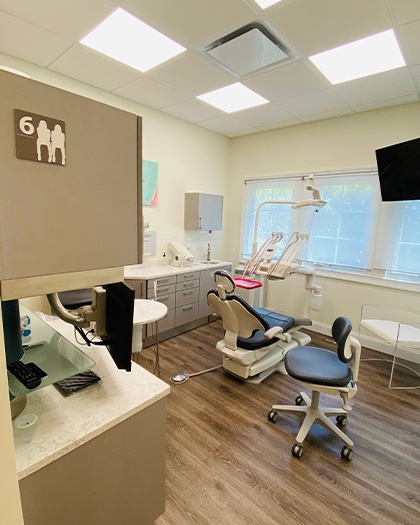 Do you wish you had the kind of vibrant, confident smile you see on the covers of fashion magazines and TV? With porcelain veneers, our Westport dental team has the power to turn that dream into a reality. This popular service produces amazing results by completely revitalizing the appearance of stained, cracked, chipped, worn, or misaligned teeth. If you've always wanted to share your smile openly with others but were afraid to, let us talk to you about what's possible with porcelain veneers.
Why Choose Dental Center of Westport for Porcelain Veneers?
100% Customized Results
Patient Comfort is Our #1 Priority
Decades of Trusted Experience
What Are Porcelain Veneers?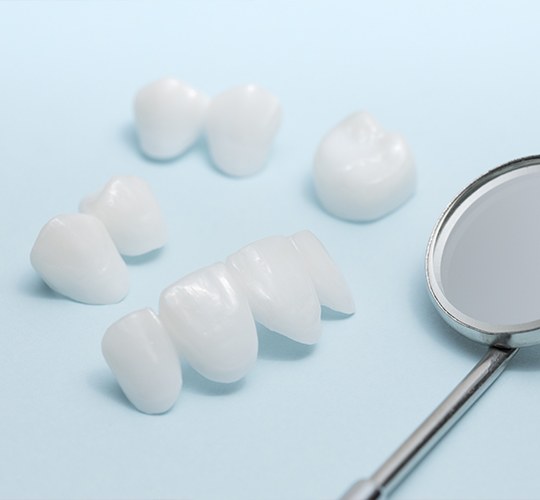 Made from high-quality dental porcelain, veneers resemble very thin shells or discs. These thin slivers of porcelain bond to the front of your front teeth to hide some of the most common imperfections. Once in place, your veneers will look completely natural, encouraging you to feel more confident every time you talk, laugh, or smile.
What Problems Can They Solve?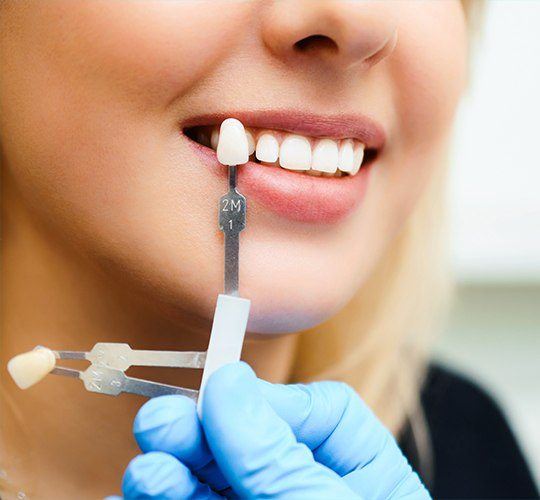 Porcelain veneers are an extremely versatile cosmetic solution and can hide all types of flaws and imperfections, some of which include:
Chips
Cracks
Stains and discoloration
Gaps between teeth
Crooked or misshapen teeth
Teeth that appear "short"
Minor misalignments
Who is a Candidate for Porcelain Veneers?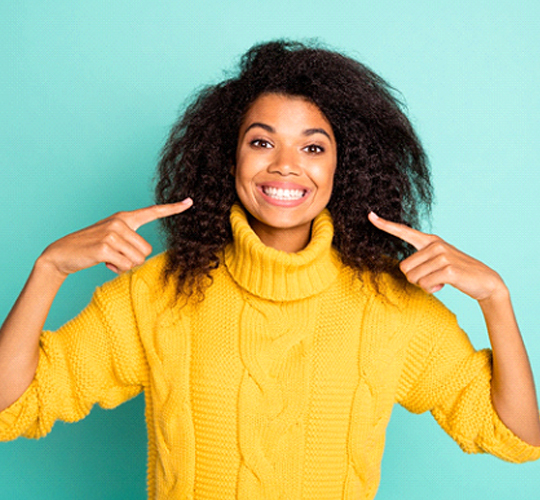 If you have good oral health, meaning you have no signs of tooth decay or gum disease, there is a good chance you will be eligible to receive porcelain veneers.
Whether you've tried whitening your smile in the past and didn't achieve the results you wanted, or you want to cover the minor aesthetic issues that would otherwise require you to seek orthodontic treatment, porcelain veneers are a great alternative.
Not only will you get to work with our team to customize your new smile, but you can feel confident knowing that your veneers will be placed by a highly-trained, professional cosmetic dentist who has your best interest and aesthetic in mind.
What Are Their Benefits?
Apart from the improved appearance you will achieve, porcelain veneers also provide:
Boosted confidence because when you look great, you feel great, too!
An opportunity to cover years of cosmetic imperfections that have kept you from embracing your smile
A more stain-resistant solution to foods and beverages
Fast and effective results that can be achieved in two appointments
How Long Do They Last?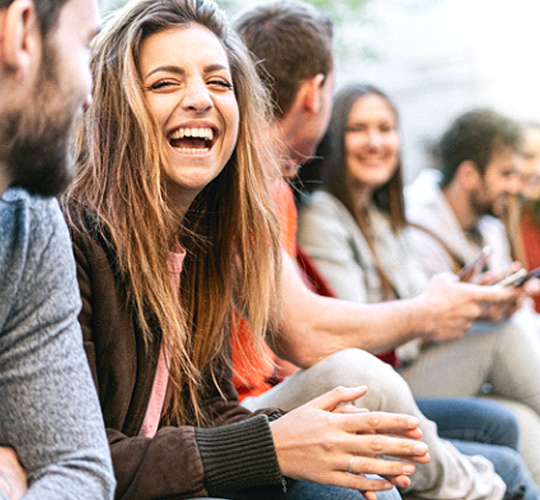 How long your porcelain veneers will last depend on how well you take care of them. With proper maintenance, you can expect your veneers to last between 10 and 15 years. In order to prevent early replacement of your veneers, you will need to make sure you:
Avoid hard, crunchy foods, as they can damage the porcelain and leave scratches or chips
Use actual tools instead of your teeth to open containers and packages
Limit the amount of stain-causing foods and beverages. While veneers are less porous than tooth enamel, they can become stained over time should you consume too many dark-colored drinks and food items.
How Do I Take Care of Them?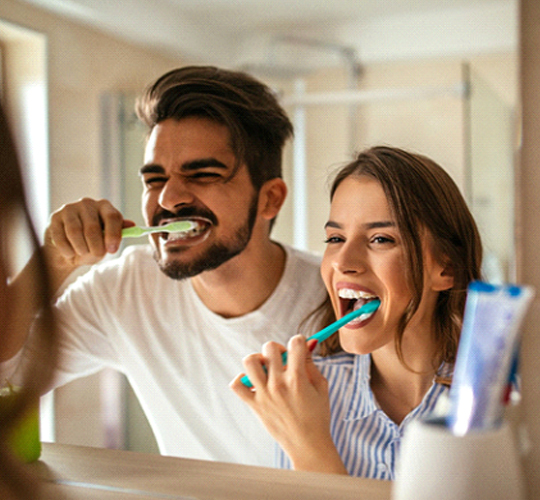 The easiest way to take care of your porcelain veneers is to:
Brush your teeth twice a day for two full minutes
Use a nonabrasive, fluoridated toothpaste to protect against tooth decay
Floss at least once a day to remove harmful bacteria from in-between your teeth
Avoid chewing on inanimate objects such as pens or pencils and instead, opt for sugarless gum
Use a mouthguard if you are prone to bruxism (teeth grinding/clenching)
Understanding the Cost of Veneers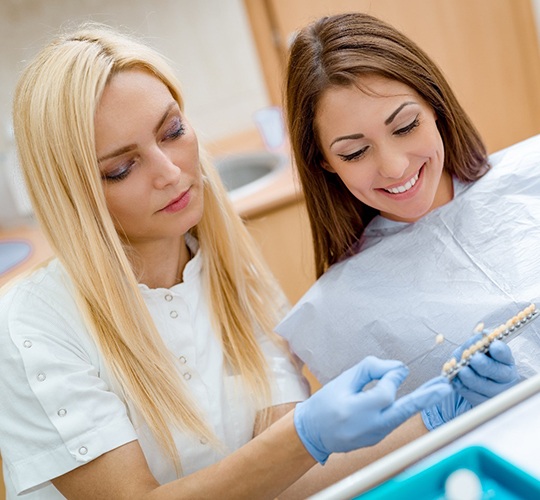 If you're looking to achieve that Hollywood smile, there's no better solution than porcelain veneers. Their semi-permanence and ability to conceal all types of imperfections make them one of the most popular solutions among movie stars and individuals like yourself. However, the cost of veneers in Westport can often leave many patients wondering if it is the right cosmetic treatment. Because there are many options to choose from that can deliver healthy, beautiful results, it's important that you clearly understand the commitment that is required with veneers.
Cost vs. Cosmetic Dentistry: What's Right for Me?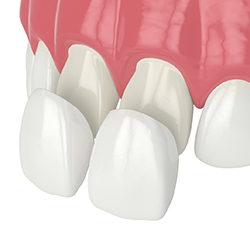 It's important never to rush into making a decision about cosmetic dentistry. Knowing and understanding what your cosmetic dentist in Westport offers is the best way to identify which solution is right for your smile. At the Dental Center of Westport, we proudly offer:
Veneers: Although more expensive than other cosmetic solutions, veneers are the only treatment option that can change the size, shape, and color of your teeth. This allows for a fully transformational look that can last for 10+ years.
Direct Bonding: Similar to veneers, this process is less invasive and less expensive. Instead of having customized restorations created, the color-matched composite resin is used to cover minor flaws but only lasts several years.
Teeth Whitening: In-office and at-home teeth whitening are capable of eliminating surface and deep-down stains to create a brighter smile. Although it is an affordable treatment option, it cannot change the size or shape of your teeth like veneers.
Invisalign: If your smile is crooked or misaligned, you may find that Invisalign is a great option. However, if you're striving for treatment based solely on aesthetics, you may find it is quite costly and will only change the alignment of your smile, not the size, shape, or color.
How to Make Veneers Affordable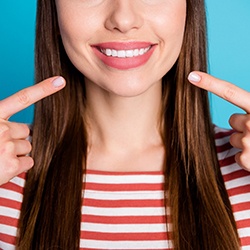 It is no secret that most dental insurance companies will not cover the cost of veneers in Westport. Because these restorations are viewed as non-essential, you'll be required to find an alternative way to pay for your treatment. Fortunately, at Dental Center of Westport, our team will work to find a solution that meets your financial needs. Even if your budget is small, we will help you to afford the care you deserve.
Veneers FAQs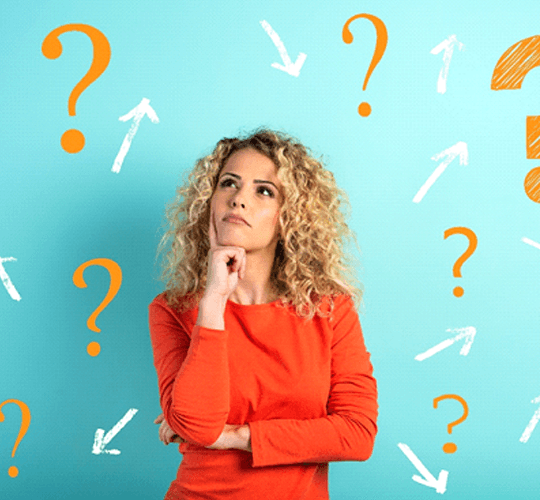 Deciding to choose veneers in Westport to transform your smile is a positive and worthwhile choice. Not only will your investment lead to noticeable changes in your appearance, but you'll experience a higher level of confidence as well. While these seem like excellent reasons to choose veneers, it's important that you are completely confident in your decision. To help you become more comfortable with the idea of cosmetic dentistry, below is a list of frequently asked questions about veneers you are free to review.
Can you whiten veneers?
No, it is not possible to whiten your veneers. The reason is that they are not made from real enamel, so they are not porous and cannot absorb the bleaching agents used to brighten smiles. The materials used to create your veneers are stain-resistant, so you should not experience much change in the color of your new teeth. However, if you want to make sure that your veneers match your natural teeth more closely, there is the option to undergo teeth whitening before receiving your veneers.
What happens to teeth underneath veneers?
It is true that veneers only cover the front surfaces of teeth. As a result, this leaves the backsides exposed and vulnerable to possible tooth decay. But just because a veneer covers your tooth doesn't mean it still cannot develop a cavity. If placed incorrectly or gum recession occurs, bacteria can easily spread beneath the veneer and attack the natural tooth enamel.
This is why it is vitally important that you maintain good oral hygiene habits and give up anything that might cause potential damage or decay.
Can I drink coffee with veneers?
It is possible for you to drink coffee while wearing veneers, but you will need to be mindful of how much and how often. Yes, the materials are stain-resistant, but if you sip on coffee every day, all day, there's a good chance you'll be seeing your cosmetic dentist in Westport for help sooner rather than later. One helpful suggestion is to sip your coffee through a straw. This limits the amount of exposure between the liquid and your veneers.
Also, consider swapping out your morning brew for healthy, hydrating water.
Will dental insurance cover veneer treatment?
No, you cannot count on dental insurance to cover your veneer treatment. The reason is that it is considered an elective procedure, so it is not medically necessary. You don't need veneers to correct a problem that will affect your oral or overall health.
Fortunately, dental insurance isn't the only way you can pay for such treatment. At Dental Center of Westport, we are pleased to provide our patients with alternative solutions and will be happy to discuss other financial options to help you stay well within your budget.
Would you like to learn more about creating a brand-new smile with porcelain veneers? Call our office in Westport, CT to schedule a consultation with Dr. Kogan or Dr. Romano. We would be happy to answer your questions about porcelain veneers or any of our other cosmetic services. Our team is dedicated to transforming lives through exceptional cosmetic dental care.