Meet the Team
When you have the right people around you, you don't need that many of them! Our team has decades of experience and a true commitment to customer service that is sure to have you smiling every time you walk out of our office. From scheduling to settling into the chair to using your insurance, they'll make every step of your dental experience a breeze, and we're sure you'll wonder how you ever took care of your teeth without them! You can start getting to know our fantastic staff by reading on below.
Kathy - Patient Care Specialist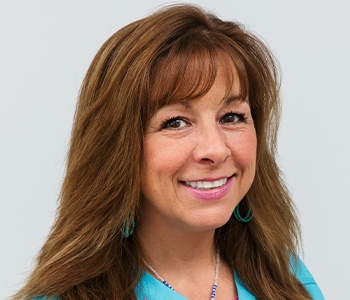 Say hello to Kathy! She's been in dentistry for almost 30 years. She is certified in CPR, Dentrix, CareCredit, OSHA and HIPAA compliance, and is a Current Dental Terminology (CDT) Coding specialist. Kathy is proud to say she helped open the practice 18 years ago with Dr. Kogan. Kathy's warmth and kindness help our patients feel at home at their Westport dentist's office.
Kathy is from Trumbull, CT and attended Trumbull High School. She continued her education at the Murphy Dental Assistant Program where she received high honors. She has two sons, who she enjoys spending time with and having fun. Animal welfare is near and dear to her heart, and she likes educating people on the importance of spaying, neutering, and adopting from shelters. She's a co-captain of the American Pool Players Pool League, is an avid New York Giants fan, and loves caring for her dogs, cats, and horses. A lifelong fan of Bon Jovi, Kathy has attended 50 of their shows!
Corey - Treatment Plan Coordinator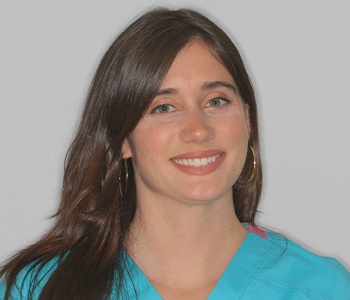 Corey began her dental career 6 years ago when she attended Valley Medical Institute to become a dental assistant. After working as an assistant, she expanded her knowledge by learning front desk responsibilities to become a Patient Treatment Coordinator. Corey lives in Fairfield and enjoys spending time with her family and friends. Some of her hobbies include hiking with her dogs, trying new restaurants, and traveling.
Carolyn - Registered Dental Hygienist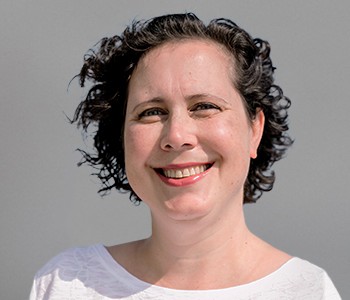 Carolyn now lives in Redding, Connecticut but, is originally from the Bronx. She moved to Connecticut in the early '90s after graduating with honors from Fairleigh Dickinson University, School of Dental Medicine in 1990 with a degree in Dental Hygiene. She has worked in periodontal as well as general practices giving her a wider scope of preventative care. She frequently attends continuing education courses but, in her spare time she enjoys cooking, hiking, and spending time with her family.
Marinela - Registered Dental Hygienist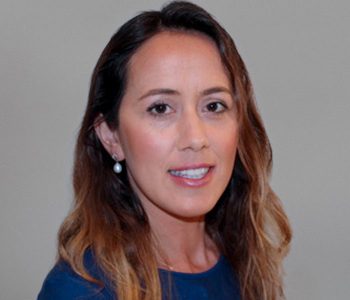 Marinela graduated from St. Petersburg College in Florida in 2010 with Phi Theta Kappa Honors. Prior to joining our practice, she worked as a hygiene director for North East Ohio Medical University. Marinela grew up without early preventative care. Experiencing this herself made her passionate about preventative care. Our patients are very pleased with her thorough and gentle care. She loves to get to know our patients and treats our patients like family.
In her free time, she enjoys traveling with her husband and her two boys. In the evenings she enjoys taking walks around Southport with her dog.
Jazmine - Registered Dental Assistant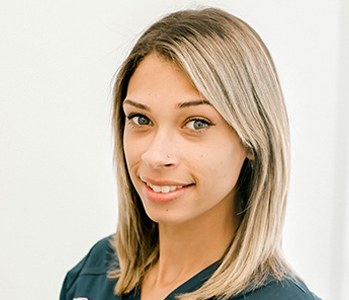 Jazmine started her dental career in 2014 and has assisted in several different specialties including Oral Surgery and Endodontics. Her teammates at The Dental Center of Westport can always count on her to get the job done with a positive attitude. Although we're wearing masks and my patients can't see Jazmine's smile, they can sense it! She can't wait to see you at your next visit.
Natalie - Registered Dental Assistant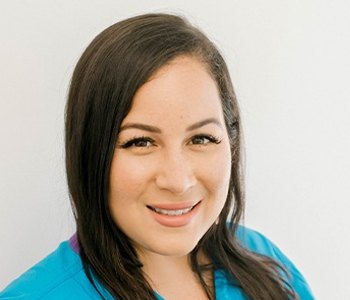 Natalie has been a dental assistant since 2015. Prior to joining the team at The Dental Center of Westport, she was certified by the DANB in Infection Control. What she enjoys most about her role at the dental office is getting to interact so warmly with patients while helping them improve their smile. Natalie has one daughter and in her free time, she is busy with her dance competitions. She also enjoys shopping, doing hair, and spending time with family.