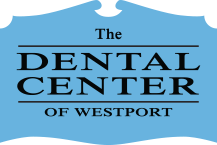 Dental Implants – Westport, CT
A Seamless Way to Replace Missing Teeth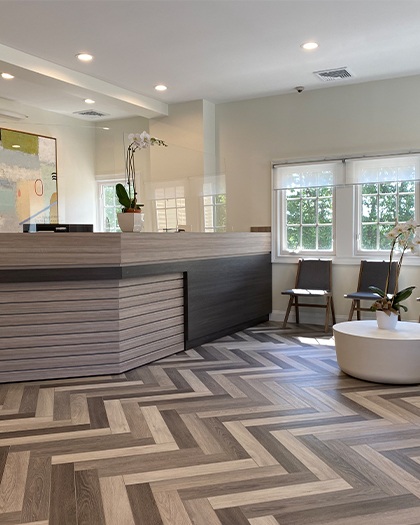 A full, healthy smile is essential for enjoying good oral health and wellbeing. Not everyone has a full smile, though. Conditions like gum disease and tooth decay can contribute to adult tooth loss, or an accident can result in the same problem. To help with this, our team at the Dental Center of Westport offers a popular, versatile restorative service known as dental implants. With this solution, we can help you replace what you've lost, granting you improved functionality, appearance, and confidence.
Why Choose Dental Center of Westport for Dental Implants?
Partnering with Westport's Best Specialists
Lasting Replacement Options For Single Teeth, Multiple Teeth & More
Highly Experienced & Dedicated Team
Benefits of Dental Implants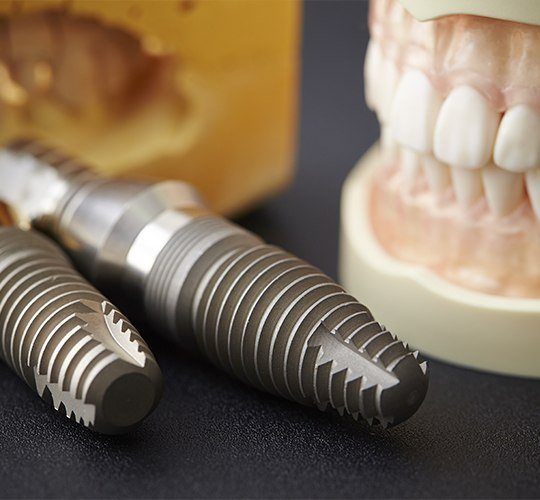 The difference between a traditional prosthetic and an implant-supported prosthetic is the metal implant post that holds the replacement tooth in place. When one or more implant posts are inserted into the jaw, they function like prosthetic roots. Over time, they'll even bond with the bone tissue in your jaw, ensuring a strong, natural feel.
This happens during the first phase of treatment, which will be completed by a skilled oral surgeon. In the next phase of your procedure, you'll come to our Westport office to have your brand new prosthetic placed by Dr. Kogan or Dr. Romano. Dental implants are versatile enough to replace a single tooth, a few teeth, and even a full upper or lower arch.
With your procedure complete, you can look forward to smiling with confidence and enjoying your favorite foods, including hard-to-eat fruits and veggies you had to avoid with your old partial or denture.
Indications for Dental Implants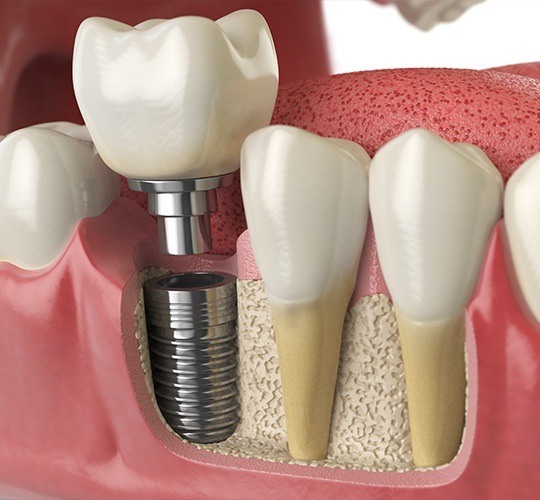 One of the biggest benefits of choosing dental implants is their unparalleled versatility. From a singular smile gap to the loss of most natural teeth, patients from all along the spectrum can benefit from their placement. Which situation best fits your needs below?
Missing One Tooth
A singular dental implant can be paired with an all-ceramic dental crown for seamless coverage. The new restoration will fit between natural teeth without requiring any major alterations to the original dental structure.
Learn More About Missing One Tooth
Missing Multiple Teeth
Implant-retained bridges can replace consecutive missing teeth. Unlike traditional bridges, they rely on the support of two placed implants, which is a healthier and longer-lasting option. Dental crowns are also a viable option.
Learn More About Implant-Retained Bridge
Missing All of Your Teeth
If an entire arch of the mouth requires replacement, implant-retained dentures are most cost-effective because they're anchored to a small number of implants. They can be permanently fixed in place or left removable depending on the patient's needs.
Partners with the Best
At The Dental Center of Westport, we want to ensure that your treatment with dental implants is as successful as possible, which is why Dr. Kogan and Dr. Romano work with trusted surgical specialists to facilitate a smooth and safe experience. During this organized team effort, the specialist will handle the surgical placement of the implant(s) while our team will oversee the design and creation of the new dental restoration.
Understanding the Cost of Dental Implants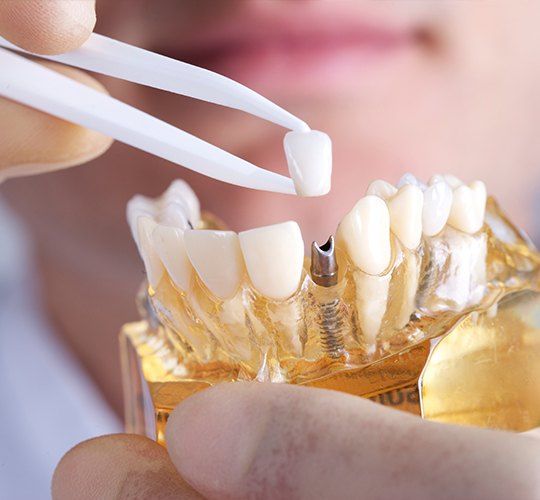 Every dental implant case is different – for instance, some patients may need to replace an entire arch with an implant-retained denture, while others only need a single crown. This makes it difficult to quote a precise cost until we've seen you here in Westport, CT for a one-on-one consultation. During this appointment, one of our dentists will carefully view your current oral health while discussing important matters like available budget and personal goals. Once everyone feels confident that implants are the right choice, we'll provide a comprehensive treatment plan that includes price estimates.
It's true that dental implants are more expensive initially than more traditional tooth replacement options like dentures and bridges, but we strongly believe that the investment is worth it. Implant-retained teeth are seamlessly natural and long-lasting; in fact, many patients are able to enjoy them for life with only minimal maintenance. Meanwhile, traditional prosthetics will likely need to be replaced at regular intervals.
Learn More About the Cost of Dental Implants
Are Dental Implants Right for Me?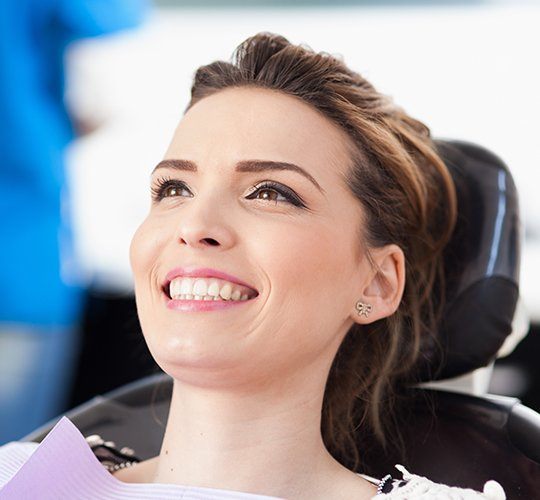 While many patients are excellent candidates for dental implants, they aren't for everyone. If you'd like to be considered for treatment with this excellent solution, we invite you to schedule a consultation with Dr. Kogan or Dr. Romano at the Dental Center of Westport. During your visit, we can complete a full oral exam and discuss which treatment options are right for you. If dental implants are the best option, we'll be able to explain the treatment process and answer any questions you might have.
Call the Dental Center of Westport today to reserve your appointment. We'll be happy to complete an oral health assessment for you. Our team is committed to offering comprehensive restorative care that improves oral health and changes lives.