Dental Implants — Westport, CT
A Seamless Way to Replace Missing Teeth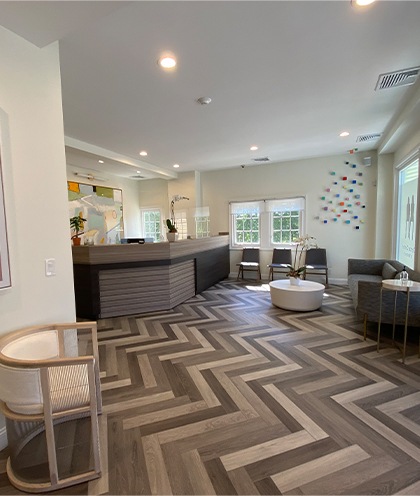 A full, healthy smile is essential for enjoying good oral health and wellbeing. Not everyone has a full smile, though. Conditions like gum disease and tooth decay can contribute to adult tooth loss, or an accident can result in the same problem. To help with this, our team at the Dental Center of Westport offers a popular, versatile restorative service known as dental implants in Westport. With this solution, we can help you replace what you've lost, granting you improved functionality, appearance, and confidence. Give us a call to set up your very first consultation!
Why Choose Dental Center of Westport for Dental Implants?
Partnering with Westport's Best Specialists
Lasting Replacement Options for All Levels of Tooth Loss
Highly Experienced and Dedicated Team
What Are Dental Implants?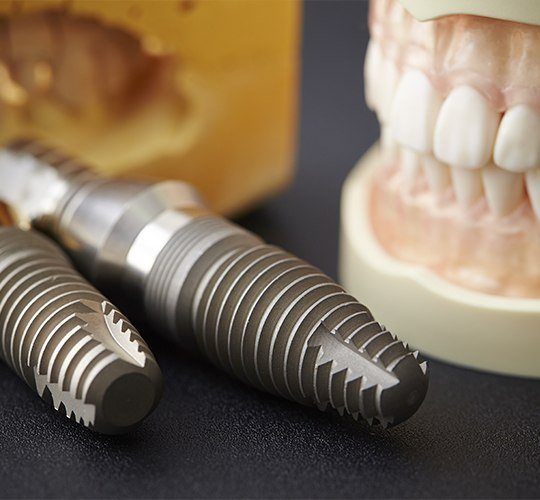 Dental implants are unique restorations that offer greater stability, permanence, and improved functionality in comparison to traditional solutions (i.e. fixed bridge or partial dentures). They consists of a titanium post that fuses into the jawbone tissue, an abutment that fits into the exposed portion of the implant, and a restoration (such as a crown, bridge, or denture) that snaps on top. This gives it the security and stability it needs to withstand daily chewing forces. Because of the implant's integration with your jaw, you can expect your replacement tooth to feel as natural as it looks!
The Dental Implant Process
Receiving dental implants is a process, and it is one that does require months spent healing before the full procedure is complete. When determining the cost of dental implants, Dr. Kogan or Dr. Romano will sit down with you to explain each step, its cost, and ultimately, provide a thorough estimate for your procedure. Below are the steps associated with dental implant placement, each with its own cost:
Initial consultation: You will meet with one of our dentists who will examine your mouth and take impressions to serve as a guide for the dental lab technicians who will build the prosthetic. We will also explain the process for receiving dental implants.
Surgery: This is a surgical procedure, so we will break down what you can expect step-by-step. The number of implants that need to be placed will factor into the length of the procedure, as well as the use of anesthesia or sedation.
Abutment: In order for the restoration to stay fixed to the implant, you will need an abutment. This small appliance is the connector between the implant and custom restoration.
Custom restoration: The last step of the process will be to place your custom dental crown, implant bridge or implant denture.
Remember, Dr. Kogan or Dr. Romano may discover that you need pre-dental implant work done on your mouth before anything else can be done. If your jawbone isn't strong enough, you will need a bone graft. Or, if you have periodontal disease, it will be necessary for you to undergo gum disease therapy before moving forward with dental implants.
Benefits of Dental Implants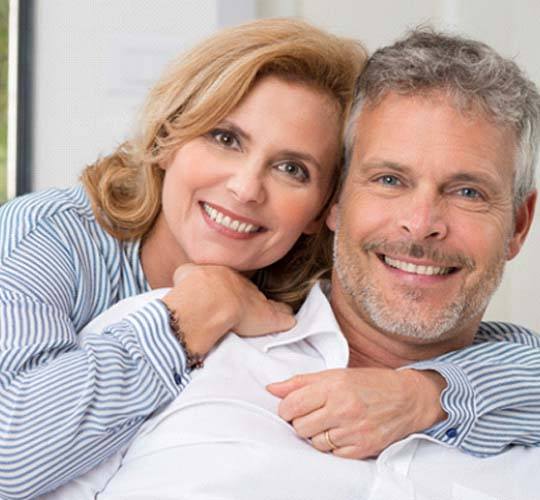 The difference between a traditional prosthetic and an implant-supported prosthetic is the metal implant post that holds the replacement tooth in place. When one or more implant posts are inserted into the jaw, they function like prosthetic roots. Over time, they'll even bond with the bone tissue in your jaw, ensuring a strong, natural feel.
This happens during the first phase of treatment, which will be completed by a skilled oral surgeon. In the next phase of your procedure, you'll come to our Westport office to have your brand new prosthetic placed by Dr. Kogan or Dr. Romano. Dental implants are versatile enough to replace a single tooth, a few teeth, and even a full upper or lower arch.
With your procedure complete, you can look forward to smiling with confidence and enjoying your favorite foods, including hard-to-eat fruits and veggies you had to avoid with your old partial or denture.
Who Dental Implants Can Help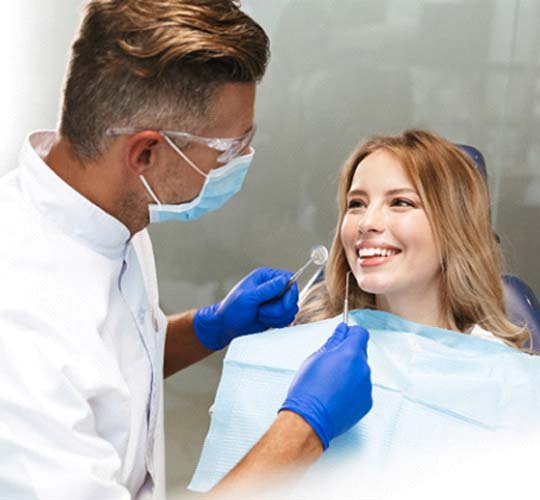 One of the biggest benefits of choosing dental implants is their unparalleled versatility. From a singular smile gap to the loss of most natural teeth, patients from all along the spectrum can benefit from their placement. Which situation best fits your needs below?
Missing One Tooth
A singular dental implant can be paired with an all-ceramic dental crown for seamless coverage. The new restoration will fit between natural teeth without requiring any major alterations to the original dental structure.
Missing Multiple Teeth
Implant bridges can replace consecutive missing teeth. Unlike traditional bridges, they rely on the support of two placed implants, which is a healthier and longer-lasting option.
Missing All Teeth
If an entire arch of the mouth requires replacement, implant dentures are most cost-effective because they're anchored to a small number of implants. They can be permanently fixed in place or left removable depending on the patient's needs.
Understanding the Cost of Dental Implants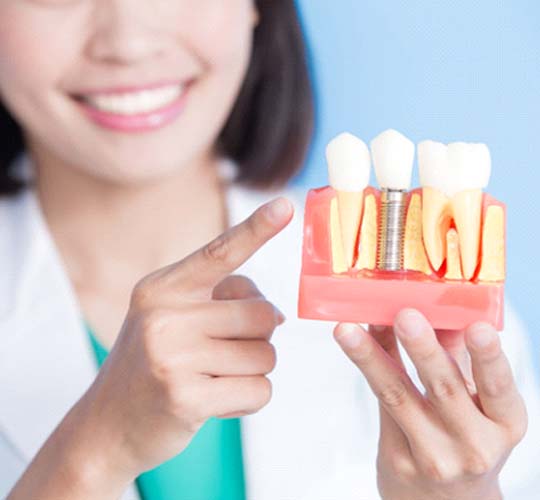 You probably know by now that dental implants are more costly than other types of tooth replacement solutions. Bridges and dentures offer the aesthetically pleasing appearance you desire, but unfortunately, neither can provide the stability and functionality offered by dental implants. Their permanence, natural look and feel, and ability to withstand normal wear and tear for decades, if not a lifetime, are just a few of the reasons so many people opt to replace their missing teeth with dental implants.
But, at The Dental Center of Westport, we do understand cost is a determining factor for many, which is why it's important to remember that no two patients or scenarios are the same. This means what one person pays for their implant bridge isn't the same as what you will pay for a single tooth implant. Call us today to schedule a consultation with Dr. Kogan or Dr. Romano and learn exactly what factors determine the cost of your dental implant placement.
Are Dental Implants Worth the Investment?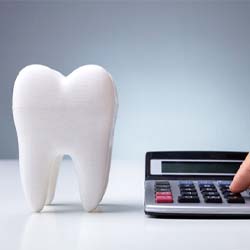 More and more people are turning to dental implants to replace their missing teeth. For patients who have lived with traditional dentures for years, many have made the switch to permanent dentures because of their benefits and overall appeal. Some of the additional benefits you'll find with dental implants include:
They are easy to clean and maintain, making it possible for them to last decades or longer
They offer greater stability than your traditional dentures, partials, or a fixed bridge
Your facial appearance improves, and you don't have to worry about facial sagging or collapse
Your confidence level will increase because you have a fully restored smile that is permanent
So, to answer the question, yes, dental implants are absolutely worth the investment.
Does My Dental Insurance Cover Dental Implants?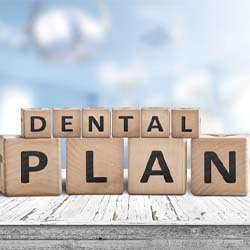 Most insurance companies will not cover the cost of your dental implant procedure; however, some portions of your individual plan might constitute your insurance company paying for a portion of the process, including:
The initial consultation
Anesthesia or sedation
Your custom restoration
Any pre-dental implant work you might need
Dental Implant FAQs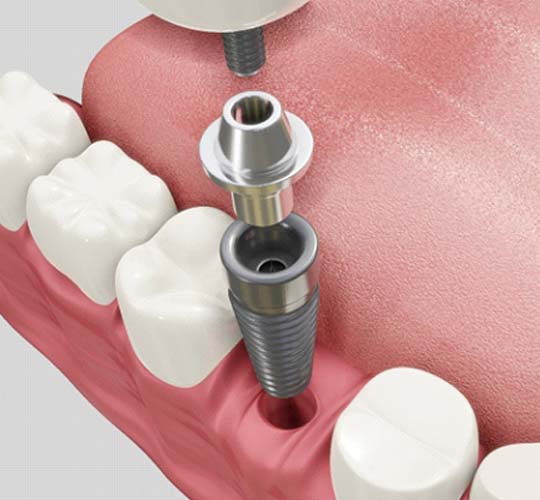 When it comes to having a dental implant put into place, you probably have a lot of questions about the process, recovery time, cost, and overall functionality of your new smile. At Dental Center of Westport, our team is ready to provide the information you need to not only better understand the process behind this restorative treatment but also give you the confidence you need to make the right decision about your dental health. Below you will find a list of frequently asked questions about dental implants. Please take a few minutes to review the information. If you have additional inquiries or concerns, please do not hesitate to contact our office to schedule an appointment.
Can I Eat What I Want with Dental Implants?
If you are concerned about the foods you can eat while wearing dental implants, you'll be pleased to know there are very few limitations. Naturally, whether you have real or artificial teeth, hard, crunchy foods can cause damage to your enamel and/or restoration. This is why it is best if you avoid these as much as possible. You can also cut them into smaller pieces to make it easier to consume (i.e. apples, raw vegetables).
Fortunately, with dental implants, you won't have to worry about accidental slippage, as they are firmly situated within your jawbone. This ensures that you have greater functionality when eating and chewing.
What is Expected in the Days Following Implant Placement?
In the days following your implant placement procedure, you will most likely feel some soreness and discomfort. This is normal, as your gums and bone will need to heal after your surgery. Whether our office provides you with prescribed medication, or you purchase an over-the-counter pain reliever to use at home, make sure to take it as instructed. It is also helpful if you use a cold compress to minimize swelling and discomfort.
Your recovery process will likely take several months and will require that you be cautious of your activity level, the foods you consume, and your oral hygiene habits. After a few weeks, you will be able to resume some of your normal daily tasks.
Is It Possible to Switch to Dental Implants If I've Had Dentures?
Many individuals have no problem making the switch to dental implants; however, our team will need to examine your oral and facial structures to determine if your jawbone can fully support your implants and restoration. If not, you will likely need to undergo a bone graft or sinus lift to add bone minerals to the weakened areas of your jawbone.
If you are eligible for dental implants, our team will follow the same process to retrieve impressions and plan for surgical placement.
Maintaining & Caring for Your Dental Implants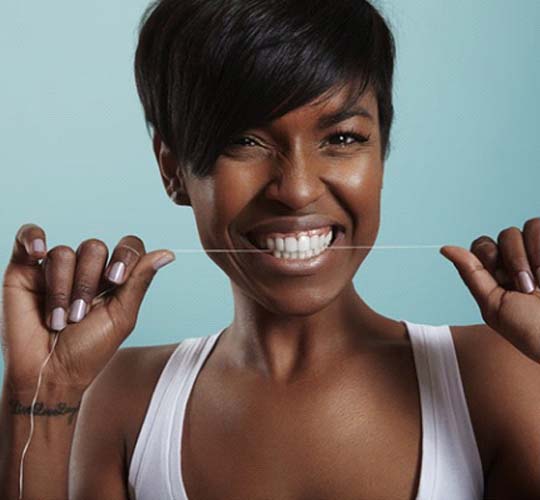 Part of the process of receiving dental implants is knowing how to take care of them once you are home. The team at Dental Center of Westport will provide you with beneficial tips and tricks to keep your new teeth looking and feeling their best, but it also takes a commitment on your part to ensure your implants and restorations remain healthy and free from damage. It's easy to become complacent when wearing artificial teeth, but if you want to avoid many of the most common dental problems, it is necessary that you follow your dentist's instructions for optimal dental implant care in Westport. To learn more about what you can do to better protect your smile, contact our office today.
Make Oral Hygiene a Priority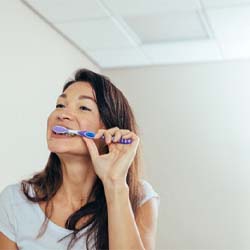 If you want to gauge how well you practice good oral hygiene at home, think back to why you needed tooth replacement in the first place. If it was because you were putting your oral health on the backburner, it's time to shift your focus and make brushing, flossing, and rinsing a priority every single day. To do this, make sure you are:
Brushing your teeth twice a day for two minutes using a soft-bristled toothbrush and non-abrasive toothpaste. Make sure to brush around your gum line to remove plaque-causing bacteria that can cause gum disease.
Flossing at least once a day using waxed dental floss or a water irrigator. You'll need to make sure you maneuver the floss or water around the base of your implant as well.
Rinsing with an antimicrobial mouthwash to flush away any debris left behind after brushing and flossing.
Protect Your Dental Implants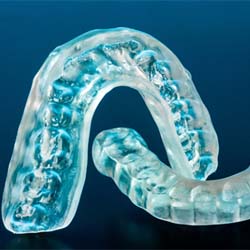 Receiving dental implants in Westport is a timely and costly investment, so you'll want to do everything you can to safeguard your smile from trauma and/or damage of any kind. Whether it is playing sports or grinding your teeth at night, it is best if you speak to Dr. Romano or Dr. Kogan about effective oral devices you can wear to protect your teeth.
It's also strongly advised that you avoid hard, crunchy foods, as these can damage both your real and artificial teeth, and you should remember to never use your teeth as tools to open packages or containers. This bad habit can lead to small fractures or breaks in your dental implants that can be a costly venture should you need a replacement.
Schedule Regular Dental Checkups
In addition to prioritizing your oral hygiene and protect your new teeth, seeing your implant dentist in Westport is crucial to ensuring the longevity of your implants. Not only are these six-month appointments beneficial to keeping your natural teeth clean and healthy, but it also gives our team a chance to examine your restoration, making sure it is in good shape. During these visits, we will also check your bone density and make sure your teeth are firmly in place.
Dental Implant Failure & Salvage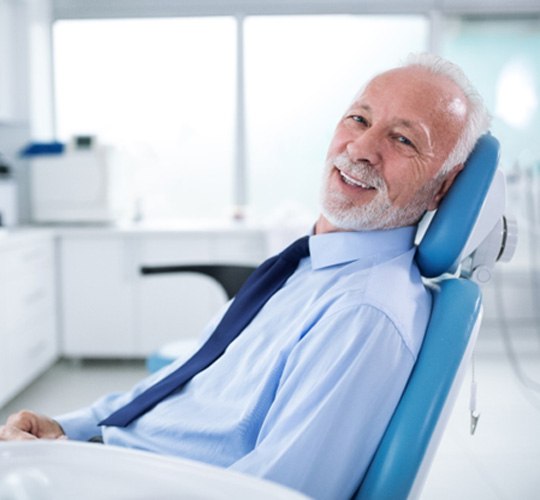 When dealing with a failed dental implant in Westport, you may wonder about the best course of action. Fortunately, this is a rarity, but it can and does happen. Our team at Dental Center of Westport can provide dental implant salvage to save the problem tooth and restore your oral health as well as your smile.
Learn More