Advanced Dental Services & Technology
The Latest & Greatest in Dentistry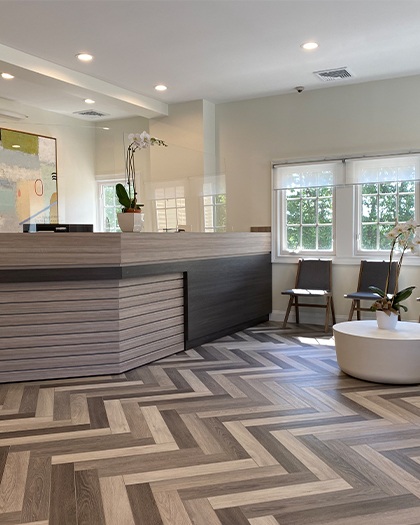 Staying on the leading-edge of dental technology is a challenge, but it's one Dr. Kogan and Dr. Romano are happy to take on. They are constantly researching and integrating the latest instruments into our practice so we're consistently able to provide care that is even faster, more efficient, and more comfortable. If you want to come experience the very best that modern-dentistry has to offer, you'll find it right here at The Dental Center of Westport.
Intraoral Camera
No problems are able to get past our team, no matter how minor, thanks to our intraoral camera. This device allows us to easily see every corner of the mouth so that any decay or damage can be easily recognized and treated right away. A device about the size of a pen fits comfortably in the mouth, and it's able to capture high-resolution images of the teeth and gums we can display on a monitor right in the treatment room.
Digital X-Rays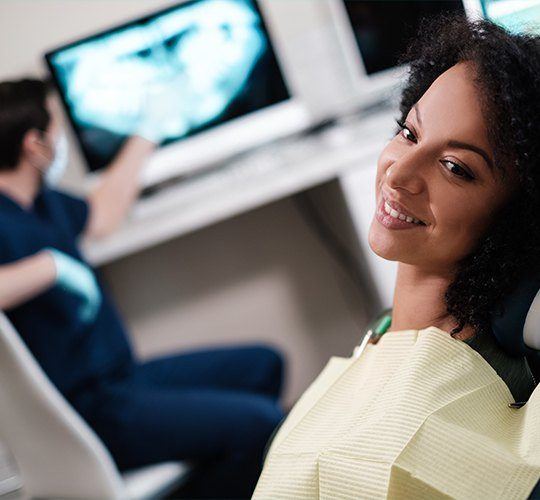 Many patients have concerns about traditional dental X-rays because of radiation exposure, and that's a big reason why we don't use them! Digital X-rays not only create better images in less time compared to film, but they also do so while emitting 90% LESS radiation. Now, patients and parents alike can breathe a sigh of relief. Even better, we can easily show these X-rays to patients right after taking them so they can have a full understanding of what is going on with their dental health.
Digital Impression System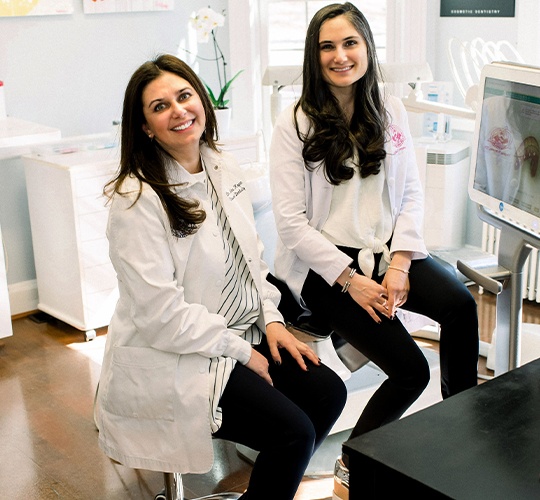 In the past, the only way dentists could take dental impressions was by having a patient bite down onto odd-tasting dental putty for minutes at a time. Thankfully, we're not in the past! With our digital impression system, all it takes is just a few noncontact scans of the mouth to create a highly-accurate digital model of the teeth and bite on a nearby monitor. The process is fast, easy, comfortable, and it also creates a perfect impression the first time, every time.
Soft Tissue Laser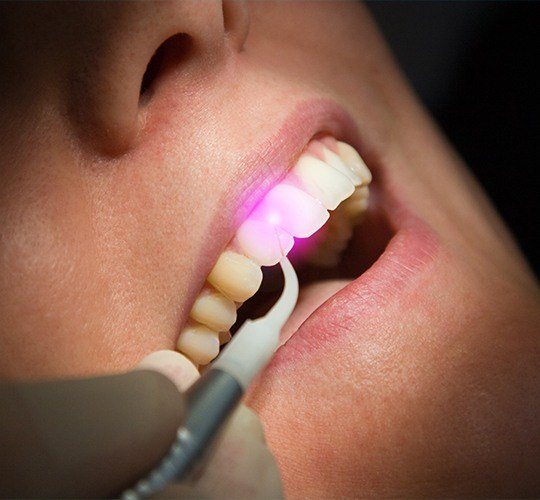 Dental lasers are accurate, gentle, and extremely effective for performing a wide variety of dental procedures that used to require scalpels and sutures. With our soft tissue laser, we can quickly remove harmful bacteria from below the gum line without any scraping or prodding, and we can also provide beautifying gum lifts to create a more balanced smile. The laser actually cauterizes and sterilizes the treatment area as it goes, leading to almost no post-procedure discomfort, swelling, or bleeding.
Oral Conscious Sedation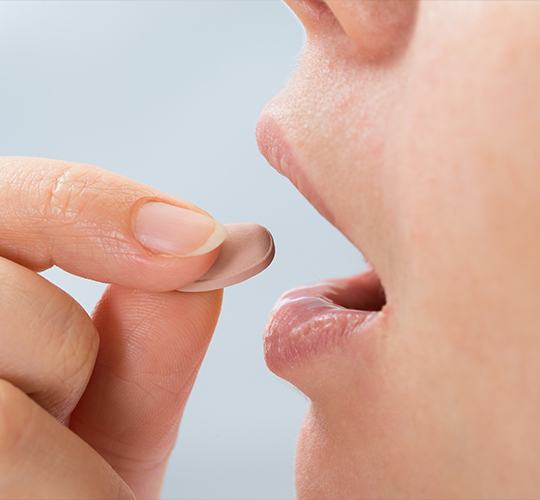 We see plenty of patients every day who don't exactly like going to the dentist, and most of the time, our warm and friendly team are able to calm any lingering nerves. For those who need a little extra helped to feel relaxed in the chair, our dentists can prescribe them oral conscious sedation. The patient simply takes a pill at home the day of their appointment, and by the time they actually sit in the chair, they'll be deeply sedated from head-to-toe, helping their visit glide by quickly and comfortably.
Sleep Apnea Therapy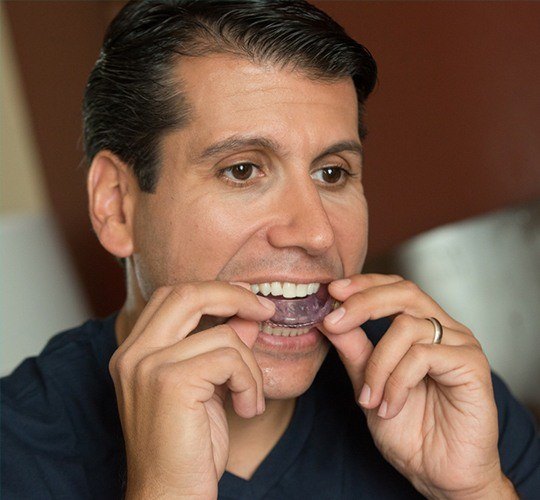 Sleep apnea is a serious disorder in which a person briefly stops breathing for short periods of time during the night, preventing them from getting quality sleep, which leads to constant exhaustion. Thankfully, our team is able to provide a simple solution in the form of custom-made oral appliances. They fit over the teeth similar to an athletic mouthguard, are only worn to bed, and they slightly adjust the lower jaw forward to keep the airway open and unobstructed, leading to better sleep and even better mornings.
TMJ/TMD Therapy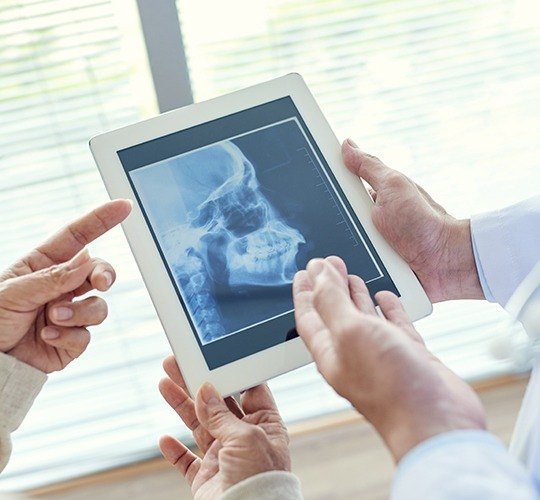 The network of muscles, nerves, and ligaments that make up your TMJ (temporomandibular joint) is very delicate. This is the set of hinges located right below your ears that enables your jaw to move in all directions. Whether due to strain, injury, arthritis, or a crooked bite, it's possible for someone to develop a TMJ disorder, or TMD. Common symptoms include jaw pain, chronic headaches, and persistent soreness throughout the head and neck.
Fortunately, our team is not only able to diagnose these kinds of problems, but provide various treatments as well. Targeted BOTOX injections can quickly calm spasming muscles and relieve pain, and then we can actually adjust and rebalance the bite to improve function and provide a long-term solution.