Trial Smile
Preview Your Smile's Bright Future!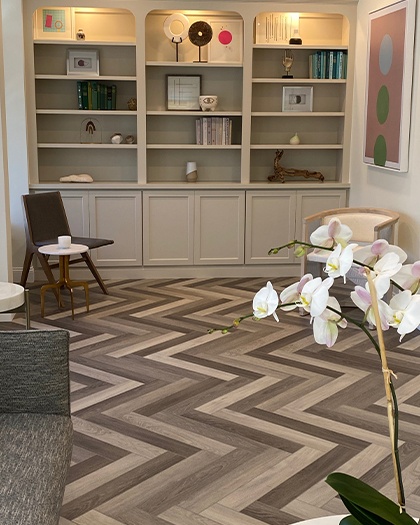 Any patient who ever considered investing in cosmetic dentistry has likely dealt with the same question, "What if it doesn't look the way I hope it will?" Even with advanced technology allowing patients to "virtually" try on their new look, patients are still hesitant to move forward with treatment. Pictures really can be deceiving. Luckily, the Dental Center of Westport team has an even better option for patients considering cosmetic dentistry: Trial Smile.
Why Choose Dental Center of Westport for Trial Smile?
Detailed Photos & Mock-Ups of Cosmetic Results
Modern Technology & Techniques
Dedicated & Compassionate Dentists
What is a Trial Smile?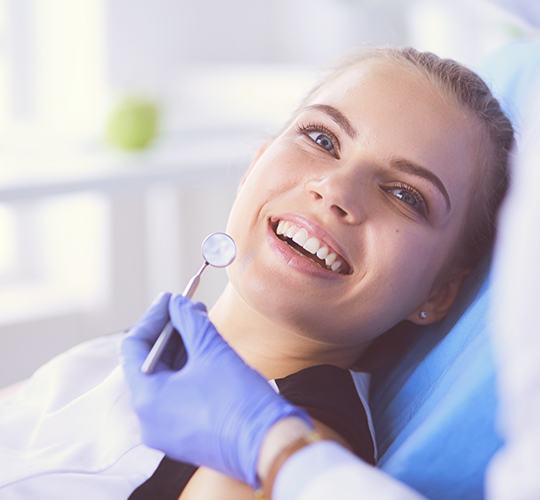 A Trial Smile is an opportunity to literally try on a new smile before you buy it. Typically, patients do not see the final results of a smile makeover until after completion, but this innovative smile preview can be used to allow patients to see the potential results before treatment actually begins. Patients who are going to invest time and money into cosmetic dentistry procedures to correct and conceal smile imperfections will definitely benefit from a Trial Smile approach.
How does a Trial Smile Work?
Patients interested in making a change to their smile with porcelain veneers will first visit us for a cosmetic consultation. During this visit, we will take photos of their smile as well as impressions of their teeth. In about ten days, a patient can return to try on a mock-up of their proposed new smile. The trial smile will be over-layed on their teeth for a preview. We'll take photos, which patients can share with family and friends before making a final decision. The largest benefit is that patients have the opportunity to make changes to the size, shape, color, and proportions of their new smile before the final planned procedures begin.
Why Should I Choose a Trial Smile?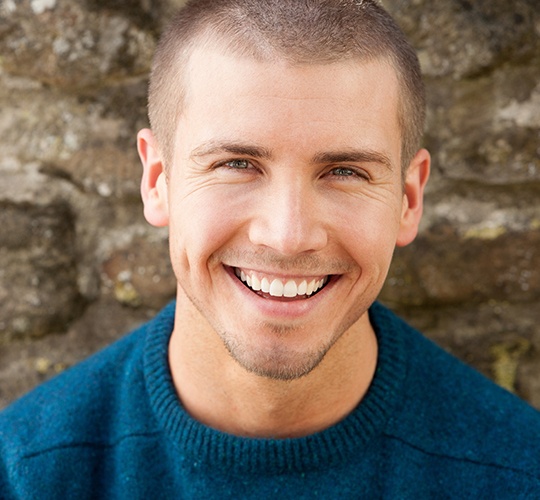 Trial Smile allows a patient and a dentist to preview the future result without ever altering the existing teeth. Once the desired look is achieved, a patient has an option to move forward with the porcelain veneers. Porcelain veneers are thin sheaths of dental grade ceramics that fit over the fronts of patients' teeth, concealing and correcting smile irregularities. This procedure is minimally invasive, but because a small amount of tooth enamel needs to be removed to prepare the teeth before placement, the procedure is not reversible.