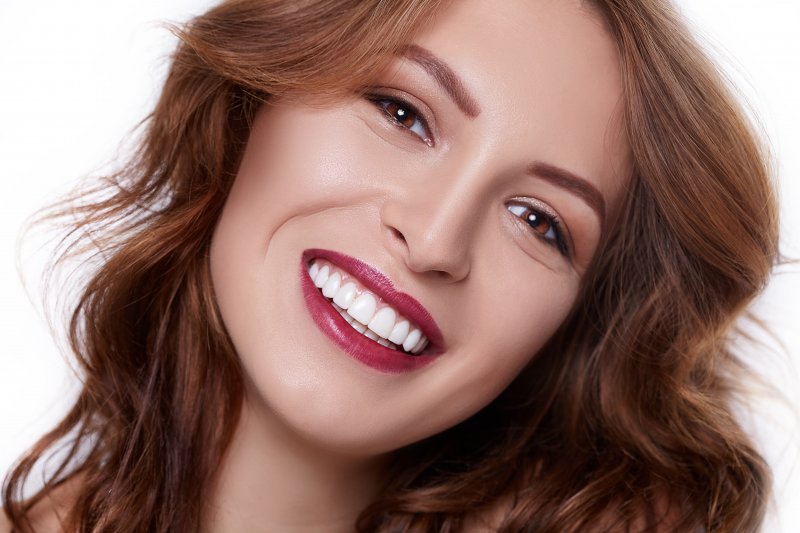 Dangerous dental trends are unfortunately becoming more and more popular these days, especially with the help of social media influencers. If you are someone who enjoys following these individuals, you've likely seen the "veneers check" trend on TikTok. Maybe you've considered doing something about your teeth and you like the way these "veneers" look on various individuals, but before you take drastic measures to improve your appearance, learn more about this viral trend and why it should be avoided at all costs.
What is the "Veneers Check" Trend?
TikTok users and influencers have recently been posting about improving their smiles with the help of veneers. To someone who may not understand the process used to prepare a person for this type of cosmetic dentistry, it might appear as if these individuals do indeed have customized dental veneers in their "after" pictures. However, these "veneers check" videos show users with their teeth filed down to "pegs." The problem with this is that teeth receiving dental veneers only require a small removal of tooth enamel, whereas people receiving dental crowns must have their teeth altered to ensure proper restoration placement. What TikTok video watchers are seeing is the influencer with dental crowns, not veneers.
Why Is This Trend Dangerous?
You might think a trend like this cannot be "dangerous," but the truth is that it certainly is. When a person has a severely decayed or damaged tooth, a dental crown can be used to better protect and strengthen the natural structure. However, that tooth must be shaved down and altered (similar to a peg) so the crown will fit properly when secured. It is never suggested that patients seeking cosmetic dentistry receive a mouth full of dental crowns.
This can significantly damage the nerves of the teeth. Also, because both dental crowns and veneers must be replaced every 10-15 years, it will become impossible for the individual to have this process completed multiple times, especially if they're young, because there will not be enough tooth structure for continued replacements. Eventually, they will require dentures, likely at a young age, because they no longer have natural teeth that are savable.
If the person receives veneers, only a small amount of tooth enamel will be removed, leaving most of the existing structure untouched.
Before you attempt to embrace one of these social media trends, talk to a trusted cosmetic dentist who can dispel any myths or rumors. They will provide sound advice that will protect your smile from any notable "trends" that might appear safe and worthwhile on the internet.
About the Author
Dr. Masha Kogan attended New York University for her undergraduate degree before going on to NYU's College of Dentistry. Earning her Doctor of Dental Surgery degree, she completed her General Residency at Hackensack University Hospital. She and Dr. Romano at The Dental Center of Westport are truly invested in improving the smiles of those in need. If you are looking to improve your smile with veneers, contact us at (203) 227-8700. Get the facts about the process and let us help you determine if this is the solution you desire for a new and improved smile.