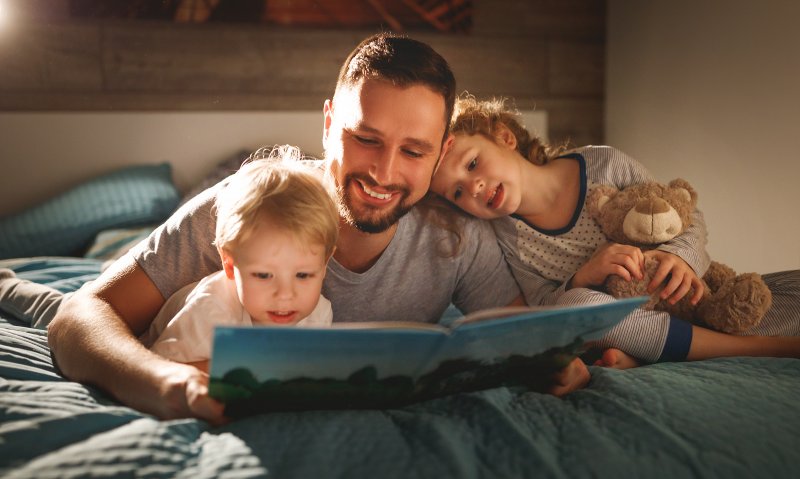 It's time for your child to get in the see a children's dentist in your area. Unfortunately, because life can sometimes get in the way, this upcoming appointment may be the first one for your little one. Depending on your child's temperament and personality, they may or may not be excited about the idea of someone looking around in their mouth. To better prepare them for this visit, here are 4 books you and your child can read in the weeks leading up to their appointment that will get them excited about seeing a dentist.
The First Dental Visit
It's no secret that many children are often scared of the dentist's office. The bright lights, sounds, and smells can be unnerving, and having a strange person look around inside their mouth can often be too much. Fortunately, more and more professionals are working hard to create fun and welcoming environments for children of all ages. Apart from the additional training and expertise, many dentist offices offer playful amenities to make a child's first, second, or 10th visit a positive experience.
Naturally, your child's dentist will want to form a relationship with you and your little one, making sure to listen closely and speak to your child on their level. They'll also offer more professional and thorough information to ensure you have the details to make the right decision about your child's oral healthcare needs. Should your child feel anxious or worried about their visit, a dentist can offer sedation dentistry to calm nerves and make the process more stress-free. But is there something you can do at home to possibly ease any fears? Of course, there is!
4 Books to Prepare Your Child for the Dentist
If you want to ensure your child feels more at ease and is ready to see a dentist, there are various tips you can try; however, books are a great way to grab their attention.
A few books to consider include:
"Curious George Visits the Dentist" by Margret & H.A. Rey – If your little one loves a classic, Curious George is a must. Not only does the book detail George's first loose tooth and the fear he has in seeing the dentist, but it also discusses why there's nothing to be scared of and how this kind of appointment can instead be fun and exciting. This book also includes stickers that can be excellent motivators for children who need a special prize for visiting the dentist.
"I Can't Wait to Go to the Dentist!" by Jeanie U. Allen – Written by a registered dental hygienist, this book follows the character's first visit to the dentist's office and explains exactly what happens during a regular checkup and cleaning. By addressing specific fears most children face, this book will help your little one feel more informed and ready to meet their dentist for the first time.
"Dora Goes to the Dentist" by Random House – Dora the Explorer is a favorite among kids, and in this book, she will explain the steps of her appointment and the different tools used to check and clean teeth.
"The Tooth Book: A Guide to Healthy Teeth and Gums" by Edward Miller – This picture book shows your child what they can expect at the dentist's office as well as how to best care for their teeth. It also offers great facts and history about oral healthcare as a way to help your child get excited about taking better care of their smile.
Incorporating one or all these books into your child's library will not only serve to inspire them to start taking better care of their smile, but you may just change the way they view visiting the dentist.
About the Author
Dr. Masha Kogan attended New York University for her undergraduate degree before going on to NYU's College of Dentistry. Earning her Doctor of Dental Surgery degree, she then attended a General Residency at Hackensack University Hospital. She and Dr. Romano as well as the rest of the Dental Center of Westport team are here to ensure your child is fully prepared and ready for their upcoming appointment. Whether they face dental anxiety or struggle to get excited about oral hygiene, we can provide helpful tips to make caring for young smiles fun and inviting. If you need assistance with your little one, please contact us at (203) 227-8700 today!