Invisalign—Westport, CT
Straighter Teeth without Metal Braces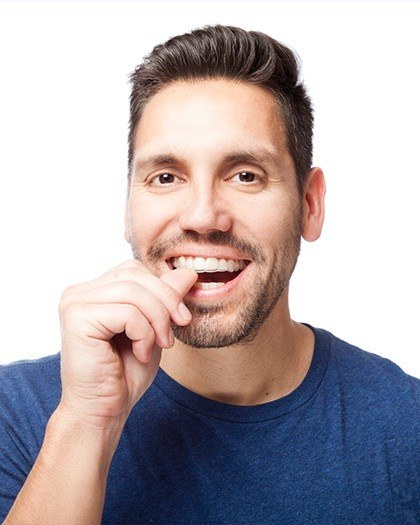 There are many adults out there who would love to straighten their crooked, crowded, or gapped teeth, but there is just one problem—they don't want to spend years wearing noticeable metal braces. This is completely understandable in today's image-conscious world, which is why the team at The Dental Center of Westport is happy to offer a more aesthetically-friendly option: Invisalign. With it, patients can finally get the beautifully straight smiles they've always wanted without sacrificing their daily appearance in the process.
How Does Invisalign Work?
Instead of metal brackets and wires, Invisalign uses a series of custom-made clear plastic aligner trays to gently shift the teeth into their proper positions. A patient simply has to wear each set of aligners for about 20-22 hours a day for two weeks, and they will be specially shaped to gradually bring a patient closer to their ideal smile. After a patient has gone through the entire series, that's it, and they should see a perfectly aligned set of teeth in the mirror!
The Benefits of Invisalign
More and more patients are choosing Invisalign to straighten their smiles because it offers a number of one-of-a-kind benefits:
Subtle Appearance: The trays themselves are thin and crystal-clear, meaning no one will notice you're using Invisalign unless you tell them. Most patients report that their friends and coworkers only mention something after they have completed the treatment!
Comfortable Fit: Instead of metal that can cause irritation for the lips and gums, Invisalign trays are formed from smooth plastic and shaped based on a 3D scan of your teeth to ensure the perfect fit.
Convenience: Unlike braces, Invisalign trays are completely removable. This means a patient can simply take them out whenever it's time to eat or brush their teeth, allowing them to maintain their regular diet and oral hygiene routine during treatment.
Speed: In many cases, Invisalign is actually able to straighten the teeth faster than traditional orthodontics. Most cases only take about 12-18 months compared to the 2-3 years typically needed for braces.
Who is a Good Candidate for Invisalign?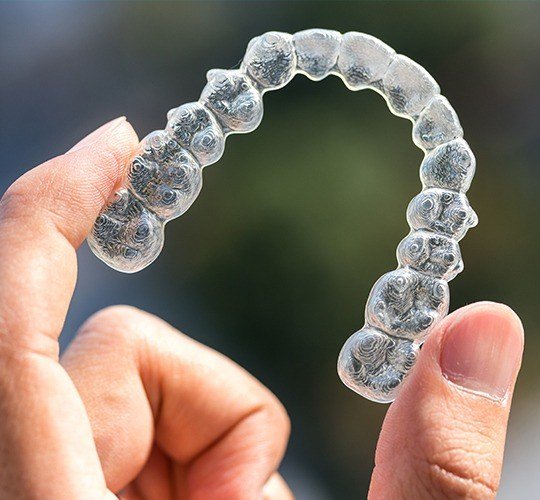 We primarily recommend Invisalign for adults and image-conscious teens who will be able to keep up with wearing their trays. Younger patients whose teeth are still developing would benefit more from traditional braces, and certain complex orthodontic issues can only be corrected with braces as well.
If you're interested in getting Invisalign, then we invite you to schedule a consultation here at The Dental Center of Westport. During this appointment, our team will discuss your smile goals, examine your teeth, and let you know whether or not Invisalign would be a good fit for you. If it is, then we can get to work designing your aligners right away. Before you know it, you'll have the gorgeously straight smile you've always wanted!
To learn more about Invisalign and how it could take your smile to the next level, contact us today.