Implant-Retained Bridge – Westport, CT
Safely and Effectively Bridging the Gap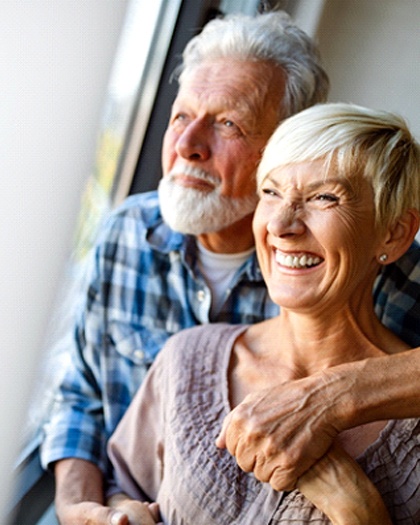 Looking to replace multiple missing teeth along your top or bottom arch? If you're tired of being unhappy with your smile and want to do something to change it, let the team at Dental Center of Westport recommend dental implants! These unique restorations offer greater stability, permanence, and improved functionality in comparison to traditional solutions (i.e. fixed bridge or partial dentures). If you have two or more consecutive teeth that need replacing, titanium implants can serve as a base for a customized dental bridge prosthetic. If you're ready to learn more about this superior tooth replacement solution, contact us today!
I'm Missing Two Consecutive Teeth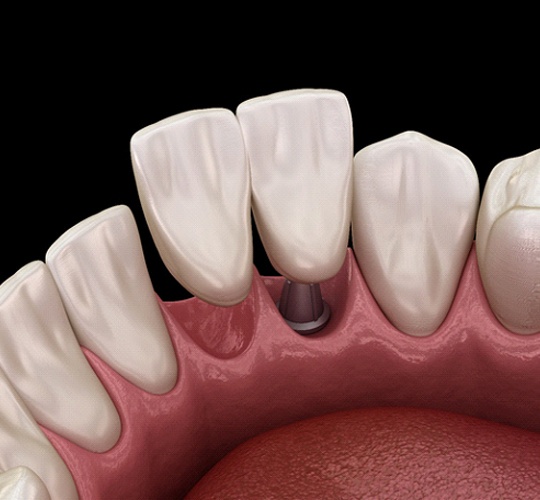 If you have two consecutive teeth missing, you will receive one titanium implant that will be surgically placed within your jawbone. Once it has healed thoroughly and fused with your bone and surrounding tissue, we can place a customized restoration on top that includes two fused dental crowns. These will be created to match the color, size, and shape of your natural teeth to create a seamless, blended smile.
I'm Missing Three or More Consecutive Teeth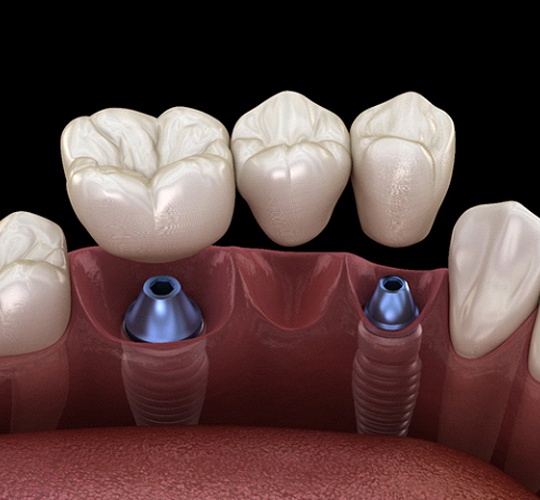 Typically, when three or more teeth are missing, additional implants will be put into place to create a more stable foundation. Should this be the case for your situation, an oral surgeon will surgically place two titanium posts into the vacated sockets. This will prove to be more reliable than a traditional fixed bridge because of the greater stability these implants provide. Your custom bridge will be affixed to the top of your implants with the interior crown(s) resting on top of your gums.
I'm Missing Multiple Teeth in an Arch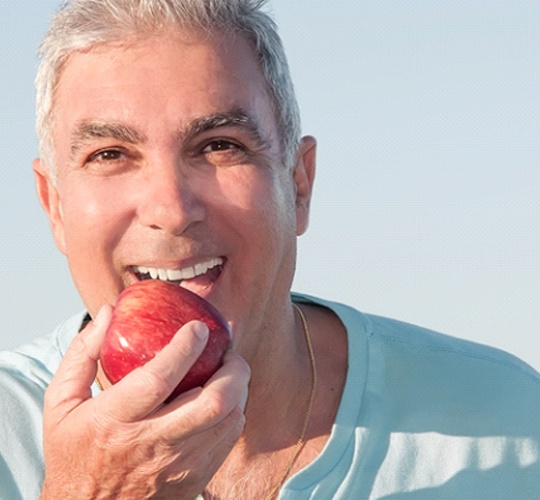 Should you have several teeth along an arch that are missing but do not sit next to each other, you can still achieve a fully restored smile with the help of dental implants. Depending on the number of missing teeth, a designated number of implants will be placed along your jawbone before we permanently secure a custom partial denture. Instead of relying on metal clasps or clips to hold it in place, it will snap onto the top and give you the enhanced aesthetic you deserve – one that is also easy to clean and maintain, unlike regular partial dentures.
Benefits of an Implant-Retained Bridge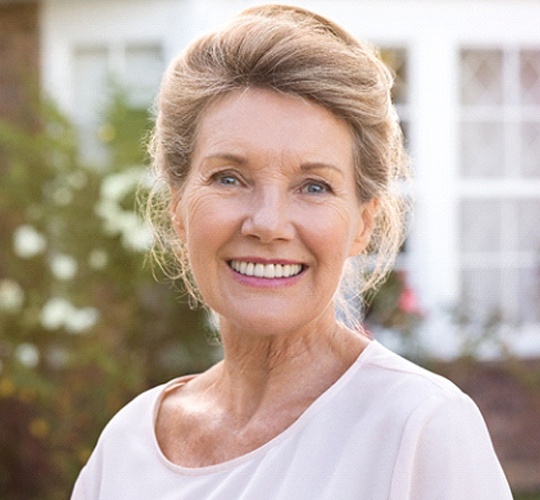 While you may be tempted to lean toward the most affordable method of treatment (i.e. fixed bridge), you will find the benefits that come with an implant-retained version are well worth the upfront investment. The advantages you will receive with dental implants include:
Optimal durability and functionality
Greater confidence when eating, speaking, and chewing
Your natural, healthy teeth will remain untouched unlike a fixed bridge that requires prepping and filing down these teeth
Implants that can last a lifetime with regular care and maintenance
Easy to clean restorations that cannot decay
A natural look and feel that blends in with the rest of your smile seamlessly