Cost of Dental Implants – Westport, CT
A Worthwhile Investment in Your Smile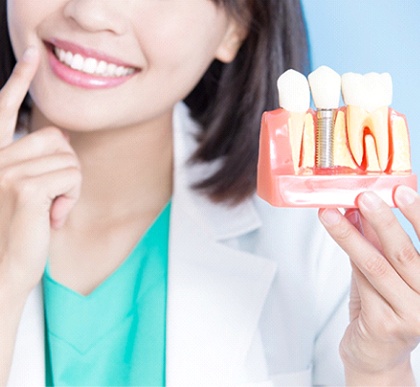 You probably know by now that dental implants are more costly than other types of tooth replacement solutions. Bridges and dentures offer the aesthetically pleasing appearance you desire, but unfortunately, neither can provide the stability and functionality offered by dental implants. Their permanence, natural look and feel, and ability to withstand normal wear and tear for decades, if not a lifetime, are just a few of the reasons so many people opt to replace their missing teeth with dental implants. But, at The Dental Center of Westport, we do understand cost is a determining factor for many, which is why it's important to remember that no two patients or scenarios are the same. This means, what one person pays for their implant bridge isn't the same as what you will pay for a single tooth implant. Call us today to schedule a consultation with Dr. Kogan or Dr. Romano and learn exactly what factors determine the cost of your dental implant placement.
Types of Dental Implants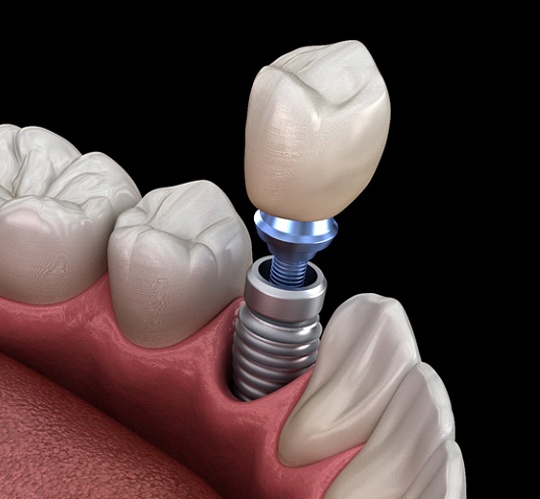 When patients arrive in our office with missing teeth, we can quickly determine what type of dental implant they will need. From a single tooth implant to an implant bridge or implant-retained denture, this method of tooth replacement is versatile and effective at restoring all types of smiles. Let us provide a better understanding of the different types of dental implants:
Single Tooth Implant – Patients who have only one missing tooth will spend significantly less when needing a single tooth implant. These are the least expensive of the three types, as it is comprised of one titanium implant post, an abutment, and a customized dental crown.
Implant Bridge – When it comes to cost, patients who are missing multiple, consecutive teeth in a row can expect to spend more than someone who has lost one tooth. This requires your dentist to use two implants, abutments, and have a custom-made prosthetic that consists of three dental implant crowns fused together to create a bridge.
Implant-Retained Denture – By far, the most cost-effective type of dental implant is the implant-retained denture. When all teeth are missing from an arch, a certain number of implants are placed along the jawbone, as well as abutments, and the denture. This can be fixed or removable depending on your dental needs.
The reason implant-retained dentures are more cost-effective is because patients who wear traditional dentures often need relining, readjusting, and replacements over time. This eliminates that need, thus, keeping more money in your pocket as the years pass.
What Are the Stages of Dental Implant Treatment?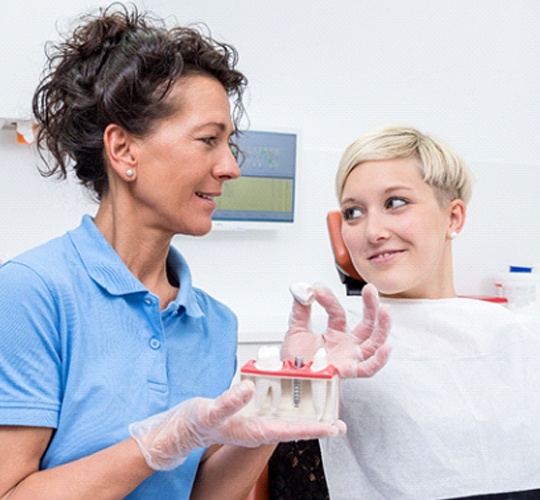 Receiving dental implants is a process, and it is one that does require months spent healing before the full procedure is complete. When determining the cost of dental implants, Dr. Kogan or Dr. Romano will sit down with you to explain each step, its cost, and ultimately, provide a thorough estimate for your procedure. Below are the steps associated with dental implant placement, each with its own cost:
Initial consultation: You will meet with one of our dentists who will examine your mouth and take impressions to serve as a guide for the dental lab technicians who will build the prosthetic. We will also explain the process for receiving dental implants, as well as the estimated cost of your tooth replacement procedure.
Surgery: This is a surgical procedure, so this will incur its own cost, just like the consultation, restoration, and more. The number of implants that need to be placed will factor into the cost of the procedure, as well as the use of anesthesia or sedation.
Abutment: In order for the restoration to stay fixed to the implant, you will need an abutment. This small appliance is the connector between the implant and custom restoration.
Custom restoration: The last step of the process will be to place your custom dental crown, implant bridge or implant-retained denture. To create and place the restoration requires a separate cost.
Remember, Dr. Kogan or Dr. Romano may discover that you need pre-dental implant work done on your mouth before anything else can be done. If your jawbone isn't strong enough, you will need a bone graft. Or, if you have periodontal disease, it will be necessary for you to undergo gum disease therapy before moving forward with dental implants.
Are Dental Implants Worth the Investment?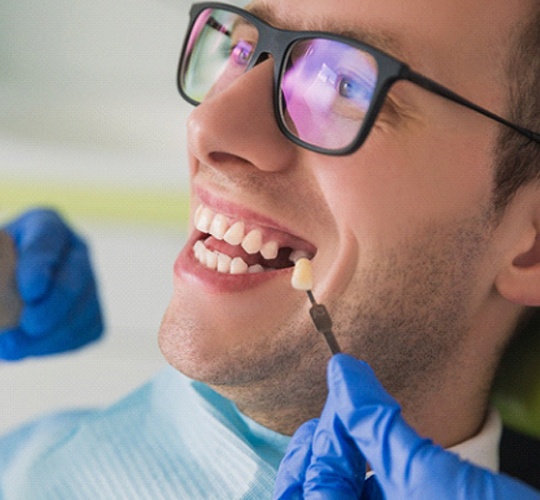 Over the years, more and more people are turning to dental implants to replace their missing teeth. For patients who have lived with traditional dentures for years, many have made the switch to permanent dentures because of their benefits and overall appeal. Some of the additional benefits you'll find with dental implants include:
They are easy to clean and maintain, making it possible for them to last decades or longer
They offer greater stability than your traditional dentures, partials, or a fixed bridge
Your facial appearance improves, and you don't have to worry about facial sagging or collapse
Your confident level will increase because you have a fully restored smile that is permanent
So, to answer the question, yes, dental implants are absolutely worth the investment.
Does My Dental Insurance Cover Dental Implants?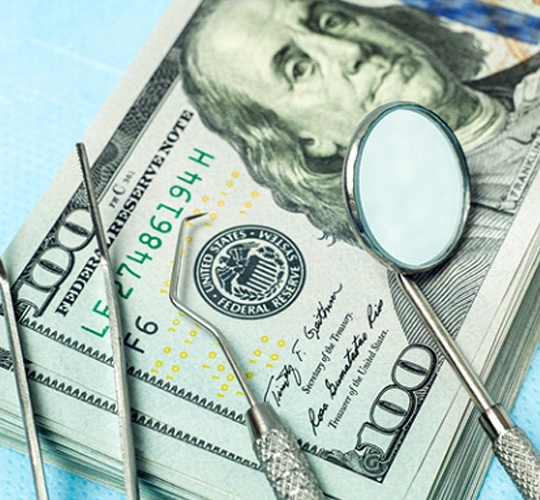 Most insurance companies will not cover the cost of your dental implant procedure; however, some portions of your individual plan might constitute your insurance company paying for a portion of the process, including:
The initial consultation
Anesthesia or sedation
Your custom restoration
Any pre-dental implant work you might need