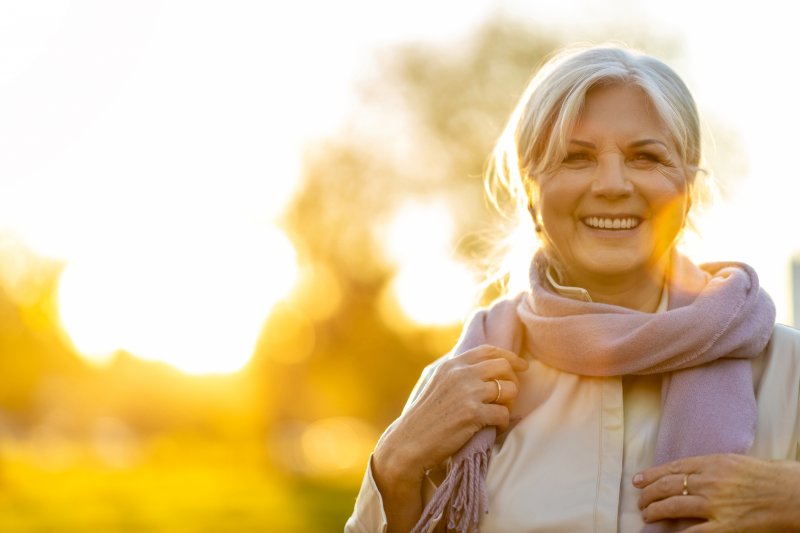 Have you recently received dental implants? Replacing your missing teeth with these permanent prosthetics is one of the most worthwhile decisions and investments you'll ever make to improve your oral and overall health. But do you know that getting plenty of Vitamin D can help ensure the longevity and success of your new teeth? Discover how this is possible and what you can do to incorporate more of it each day.
Vitamin D and Dental Implants: How They Work Together
The older you are, the more important it is to ensure that your body is taking in enough vitamins to maintain better overall health. One of these is Vitamin D. This beneficial supplement is essential for greater bone density – a component that cannot be overlooked when considering dental implants to replace missing teeth.
A person's jawbone health must be adequate to support titanium implant posts that are surgically placed inside the bone. If it is not, the dental implants will ultimately fail.
By incorporating more Vitamin D into your daily routine, it will improve your bone health, minimize your risk of developing heart disease, and even lower your chances of experiencing a decline in your cognitive abilities. But as it refers to dental implants, the amount of Vitamin D in your system can either help or hinder the likelihood of your posts integrating with your jawbone.
Ways to Incorporate More Vitamin D
While it is possible to take over-the-counter supplements to ensure your body is receiving enough Vitamin D, there are other ways that are just as or even more effective. Some of these methods include:
Spending just 20 minutes in the sun is all you need for your body to take in enough Vitamin D through UV light.
Eating fatty fish and seafood as part of your diet will make a difference.
Using a UV lamp if you're unable to get outside enough each day can be helpful.
Incorporate egg yolks, mushrooms, and fortified foods into your daily diet.
Getting plenty of Vitamin D doesn't have to be a difficult task. If you have dental implants, make sure to follow one or more of these steps and see your doctor about getting your vitamin levels tested to ensure you remain in a range that promotes longer-lasting oral and overall health.
About the Authors
Dr. Masha Kogan and Dr. Virginia Romano work with local specialists to help patients receive dental implants. When faced with tooth loss, individuals can turn to our team to walk them through the process and ensure their smiles are in trusted hands. By providing dental implant restoration in-house, we will go over all the necessary details to help our patients achieve greater and longer success with their new teeth. Please contact us at (203) 227-8700 to learn what you can do to extend the lifespan of your dental implants.