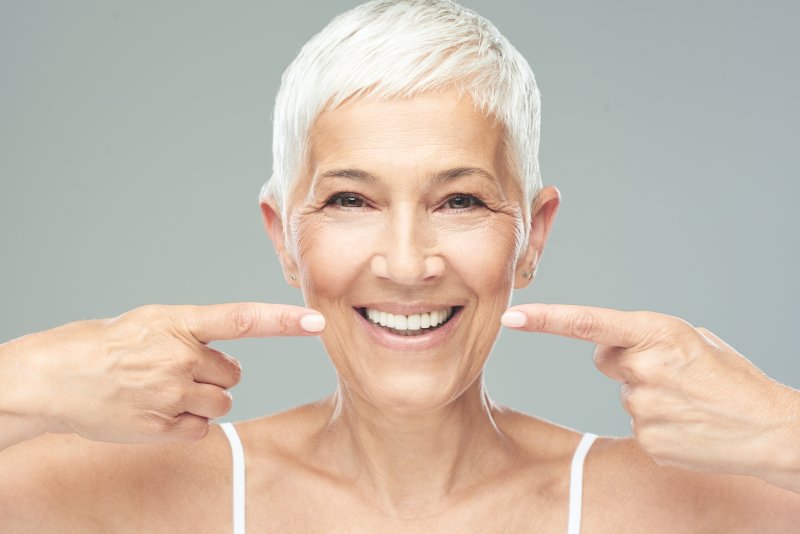 If you're struggling with multiple restorative and cosmetic smile issues, you might assume there's no available solution that will help you regain a fully functional, beautiful smile. However, what you may not realize is with a full mouth reconstruction, your dentist can completely transform your appearance by combining various treatments to repair, restore, and rebuild your teeth and gums. Read on to learn more about this unique service and how long you can expect recovery to take should you be recommended for treatment.
Why Full Mouth Reconstruction is Recommended
Full mouth reconstruction is most commonly recommended if your smile has a multitude of problems. While simple stains can be remedied using teeth whitening, chips, discoloration, missing teeth, worn tooth enamel, and chronic jaw pain require more than just one specific treatment. When your dentist can combine preventive, restorative, and cosmetic services to transform your smile, a full mouth reconstruction can be the most comprehensive, life-changing experience.
The Expected Timeline for Full Mouth Reconstruction
Different treatments are recommended depending on the severity of the problems, so a full mouth reconstruction can take as little as a few months or as long as one year. Some of the most common services your dentist may incorporate include:
Dental Implants: Because these titanium posts are surgically placed into your jawbone to replace missing teeth, it can take a total of 6-8 months to complete the entire process. Three to six months of that is spent in recovery, allowing your implants to fuse with the bone.
Dental Crowns/Bridges: If you have severe tooth decay or prefer to replace missing teeth without oral surgery, a dental crown or bridge can take several weeks to create. You may experience some minor tooth sensitivity following treatment; however, it's not uncommon to resume regular activity the same day you receive your crown or bridge.
Inlays & Onlays: These custom restorations are used to treat areas of tooth decay and require at least two office visits to complete the process. Because they must be made off-site at a dental lab, it takes time to create them before they can be put into place. The same day of your procedure, you can expect to return to work; however, it will take time for the local anesthesia to wear off.
Porcelain Veneers: These thin, porcelain sheaths are custom-made in a dental lab and take several weeks to create before your dentist places them over the front surface of your teeth to hide imperfections.
Orthodontics: Unlike other treatments, orthodontics can take months or years to complete. With Invisalign, most clients complete their aligner set in 12-18 months. You can expect some minor soreness each time you start to wear a new set, but an over-the-counter pain reliever can help to minimize symptoms.
Bruxism: If you have worn tooth enamel because of teeth grinding, a customized nightguard can be created to minimize the continued wear and tear and relax your jaw and facial muscles that may cause pain and soreness.
Metal–Free Restorations: If you prefer crowns and bridges made from natural ceramic, the timeline remains the same as their traditional counterparts for creation and placement. The recovery timeframe is also the same as regular crowns and bridges.
It's important to remember that no matter which treatments are recommended for you, the results you'll achieve with full mouth reconstruction will change your life for the better. Trust the process and your highly qualified dental team and watch as you begin to recapture a healthier, more youthful appearance over time.
About the Author
Earning her Doctor of Dental Surgery degree, Dr. Masha Kogan attended a General Residency at Hackensack University Hospital. She and the team at Dental Center of Westport are truly invested in providing patients with quality care. If you are suffering from a broken, stained, and incomplete smile, she and her colleague, Dr. Virginia Romano, can work together to build a treatment plan that breathes new life into your smile. Contact us at (203) 227-8700 to learn how you can get started with your own full mouth reconstruction.