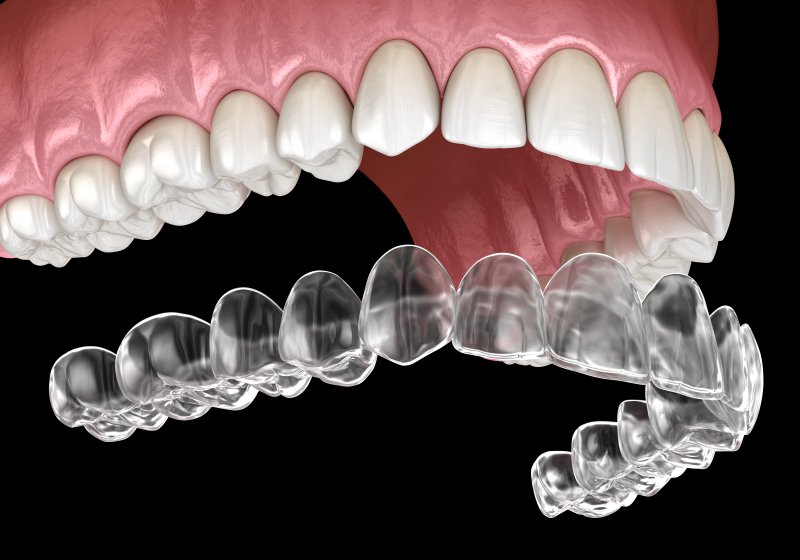 When bite problems affect more than just your self-esteem, you may begin to wonder if there is an alternative option to traditional metal braces. While an overbite, underbite, crossbite, or open bite can leave you feeling embarrassed, it can also lead to chronic jaw pain, temporomandibular joint disorder (TMD), and excessive wear and tear on your tooth enamel if you're not careful. Read on to learn how Invisalign clear aligners can help you take back your oral health and work toward a more perfectly aligned smile.
Signs Pointing to a Misaligned Bite
Whether you spend several minutes in front of the mirror opening and closing your mouth to look at your bite, or you've been told by others that you should have a professional look at your smile, knowing when there might be a problem isn't always easy. While pain and the obvious aesthetic issue are most commonly noticed first, you might also discover one or more of the following problems:
Chronic jaw pain causing difficulty when opening or closing your mouth
Teeth grinding or clenching (bruxism)
Worn tooth enamel that results in sensitivity
Declining oral health due to difficulties cleaning your teeth and gums
A change in the way you speak or eat
Regular headaches
What Invisalign Can Do
Invisalign clear aligners are customized trays designed to shift teeth and realign all types of bites. Made from SmartTrack technology that allows for a more comfortable fit and more predictable movement, it offers patients an alternative to traditional metal braces. Because of their sleek, clear look, you can avoid compromising your daily appearance while working toward a straighter, more perfectly aligned smile.
With Invisalign, your dentist can establish a treatment plan that will move your teeth in such a way that your jaw will align over time, allowing for a bite that not only looks normal but functions properly. Making sure your teeth, jaw, and facial structure all work harmoniously is important to preventing TMJ and excessively worn tooth enamel. If necessary, your dentist may recommend elastics, which are rubber-band-like appliances that attach to your clear aligners and shift your teeth.
While it is true that orthodontic treatment is easier when performed on younger patients who are still developing, the same great results can be achieved with adults. Of course, no two cases are the same, so timelines will likely vary.
Fortunately, when it comes to treating a misaligned bite, Invisalign is a superior solution that offers many great benefits. From greater flexibility, added comfort, and faster results, you'll notice a dramatic difference in your smile in no time at all.
About the Author
Dr. Masha Kogan attended New York University for her undergraduate degree before going on to NYU's College of Dentistry. Earning her Doctor of Dental Surgery degree, she attended a General Residency at Hackensack University Hospital. She and the team at Dental Center of Westport are truly invested in providing patients with quality service. Whether a person needs a general cleaning or Invisalign orthodontics, she and her team can create a personalized treatment plan to ensure desired results are achieved every time. To learn more about our services or how you can realign your bite with Invisalign, please contact us at (203) 227-8700.