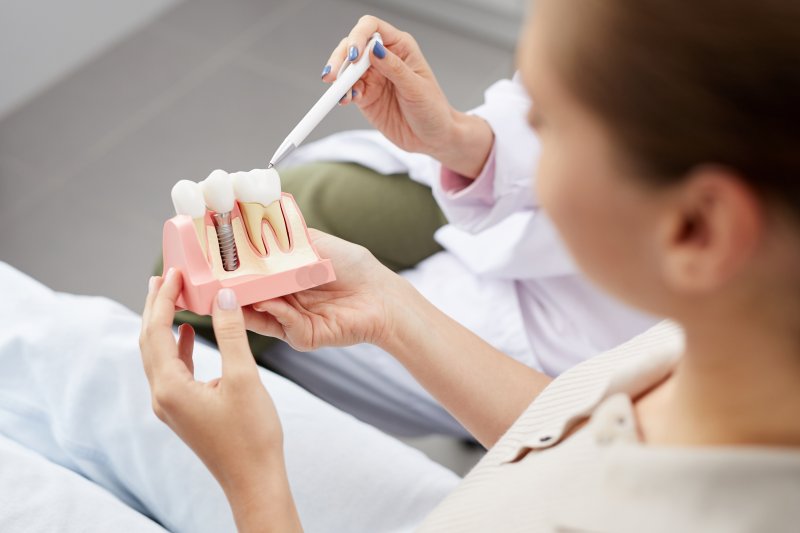 Dental implants are known to be a more costly expense than traditional tooth replacement solutions (i.e. dentures, fixed bridge). But do you know if your dental insurance will help pay a portion or all of the cost? You may be surprised to learn that the price of your new smile might not rest entirely on your shoulders. Before you eliminate dental implants as an option to replace your missing teeth, let a dentist explain what you should be asking your insurance company and how to get the most out of your coverage before your plan renews at the beginning of 2021.
Does Dental Insurance Cover Dental Implants?
The answer ultimately depends on your individual insurance plan. Many companies are beginning to incorporate dental implant coverage into their policies; however, some are not. The first step is to contact a representative from your insurance company to find out if they will agree to pay all or even part of your implant treatment.
The reason many insurers do not offer coverage for dental implants is that it is still viewed as a cosmetic procedure. Since these treatments are not deemed medically necessary by these companies, they will not reimburse for implant placement.
What You Should Consider Before Moving Forward
Before you decide whether you plan to move forward with dental implants or an alternative solution, there are a few important things to keep in mind that might make paying for this permanent tooth replacement possible:
Check with your medical insurance company to find out if they offer available coverage. It is possible that they will pay for treatment, especially if you've lost your teeth because of trauma, a medical condition, tumor treatment, or you have a congenitally missing tooth.
If you have dental insurance cover, check about your annual maximum. Because dental implants are more costly, it may mean it takes longer to achieve your new smile if you want to spread out your treatment to avoid paying out of pocket. Because insurance benefits expire at the end of each year, you will want to use your remaining 2020 annual maximum to cover the cost of one phase of treatment before waiting until 2021 for your plan to renew to begin the second phase.
It might be possible to cover the cost of the implant under medical insurance and the restoration (i.e. crown, bridge, or denture) with dental insurance, so you'll need to make sure you're working with someone who can help you file the necessary claim with the right company.
If you want to start enjoying a new smile in 2021, don't wait to seek treatment. While the cost of dental implants may be high, it is possible to afford this type of procedure. If you're using dental insurance, and it's included in your benefits, make sure to use it to your advantage before the end of the year. If you're uninsured, ask about flexible financing to help you stay within your budget.
About the Author
Dr. Masha Kogan attended New York University for her undergraduate degree before going on to NYU's College of Dentistry. Earning her Doctor of Dental Surgery degree, she attended a General Residency at Hackensack University Hospital. She and the team at Dental Center of Westport are truly invested in providing patients with high-quality, affordable service. This is why she works hard to inform all patients about the importance of using dental insurance benefits before they expire and fully understanding the ins and outs of their particular plan. If you need help navigating your policy, please contact us at (203) 227-8700.