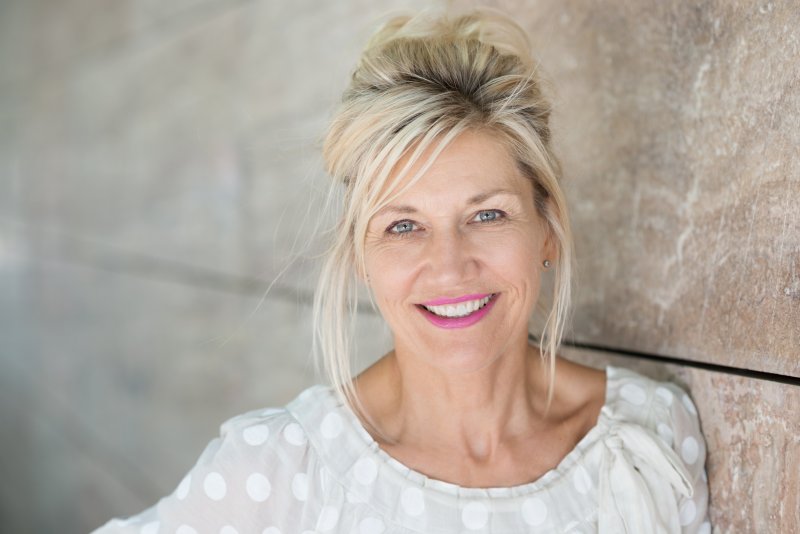 When you first considered how to replace your missing teeth, the upfront cost associated with dental implants led you to choose a more affordable solution – dentures. Now that you've been wearing them for many years or even decades, you may be tired of the upkeep and replacements needed to maintain a complete smile. This is normal for many denture-wearers but fortunately, you can make a change. If you are looking to make the transition from dentures to dental implants, here are three things you'll need to consider when preparing to welcome a new smile.
Survey Your Displeasure with Dentures
Are you frustrated because your dentures slipped…again? Is the cleaning process more time-consuming than you originally thought? While there are many positive aspects that come with this removable restoration, you may discover you are more displeased and frustrated by what seems to be a continuous and necessary maintenance routine. Survey how you truly feel about your dentures before deciding to switch. If the daily routine is causing you to be more and more frustrated, maybe it's time to talk to your dentist about dental implants.
Consider the Benefits of Dental Implants
You know dental implants are more costly than dentures, and you also know it requires surgical placement, but have you considered the other added benefits? Not only will you enjoy a smile that is permanent and can last decades or longer, but you'll also feel more confident when eating and speaking around others. There's no need to worry about your implant slipping or falling out because they are fused with your jawbone and surrounding tissue. Their design allows them to look and feel just like a regular tooth, which not only gives you greater functionality but also improves your oral health. Not to mention, you'll never have to soak your dental implants because you can clean then just as you do your normal teeth.
Understand You May Need a Bone Graft
One thing you may not have considered is the need for a bone graft. If you've been wearing dentures for many years, your jawbone may have shrunk. Not only does this deterioration cause changes to the shape of your face, but it also means holding off on dental implants for a bit longer. When your dentist examines your jawbone, they will determine if it's strong enough to support your implants and restoration. If not, you will need to have new bone minerals placed into the weakened areas of your jawbone. The recovery process can take several months, so you'll need to be patient with the timeline to ensure you're fully ready for implant placement.
Making the switch from dentures to dental implants can offer many great advantages you never knew were possible. Just make sure you understand the process and what is required when preparing for a longer-lasting, fully functioning smile.
About the Author
Dr. Masha Kogan attended New York University for her undergraduate degree before going on to NYU's College of Dentistry. Earning her Doctor of Dental Surgery degree, she completed her General Residency at Hackensack University Hospital. She and Dr. Romano at The Dental Center of Westport are truly invested in improving the smiles of those in need. If you are planning to make the switch from dentures to dental implants, we will work to make the process as seamless as possible while offering valuable tips and recommendations to ensure a swift and successful recovery. Ready to take the next step in achieving a permanent, longer-lasting smile? Contact us at (203) 227-8700 and let us help you start your journey.