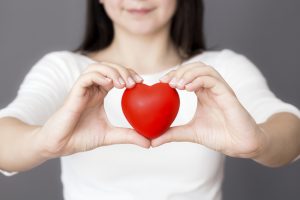 Before you could even remember, you've known that going to the dentist is essential to keeping your teeth healthy, but did you know it's also an important part of keeping the rest of your body healthy as well? More and more research is showing that the health of the mouth is a huge influence on a person's overall health, and today, we're going to discuss why seeing your dentist is important for more than just your smile.
The Oral Systemic Link
This connection we're referring to is actually called the oral systemic link, and it is based on the fact that everything in your mouth can easily travel to anywhere else in your body. This is pretty simple to understand when you think about digestion. Food enters the mouth, you swallow it, and eventually it is turned into chemical energy that is carried throughout your body via the bloodstream.
Unfortunately, this also means that potentially harmful things in your mouth, such as bacteria, can quickly travel throughout the body as well. This is particularly troublesome when it comes to periodontal disease, better known as gum disease, which is an infection of the gums and bone that support the teeth. The gums are actually very vascular structures, so it's easy for any bacteria on them to get into your bloodstream, and this is where problems can begin.
Researchers believe that this bacteria can actually harm a person's internal organs by causing an inflammatory response. This is why those with gum disease also tend to be at a very high risk of having other, much more serious conditions like diabetes, heart disease, and even dementia.
How This Affects You
So now that you know about this connection, what should you do? How should this affect what you do day to day?
This means that by diligently taking care of your teeth and gums, you're actually taking care of the rest of you as well, so your dental hygiene routine is now more important than ever.
Because the bacteria we're talking about is connected to gum disease, be sure to take special care to clean along your gum line whenever you brush and floss. Pay particular attention to those small spaces between your gums and teeth when you are flossing.
You should also be sure to regularly visit your dentist so they can clean those areas in your mouth that you can't reach at home and detect/treat potential dental problems at their earliest stage, particularly gum disease.
Simply by keeping your mouth consistently clean, you'll prevent gum disease from developing, and therefore reduce your risk for all of the serious diseases we listed earlier.
You never knew that brushing your teeth and visiting the dentist is actually good for your heart, right?
The key is to be consistent. You should brush your teeth twice a day, every day for two minutes each and floss once as well as visit your dentist at least twice a year. With this dedication to your dental health, you'll not only have a beautiful smile, but a healthy body and peace of mind as well.
About the Author
Dr. Masha Kogan is a general, restorative, and cosmetic dentist based in Westport, CT. She currently practices at The Dental Center of Westport, and she always considers a patient's global health when treating their teeth so she can protect their dental health and overall wellbeing at the same time. If you'd like to learn more about everything you've just read, she can be contacted through her website here.