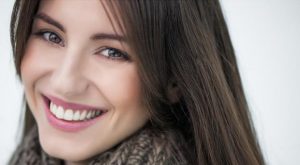 A beautiful smile is all about being confident, right? Unfortunately, it's nearly impossible to feel confident if you have stained, chipped, cracked, or gapped teeth. In a world built on first impressions, the appearance of your smile is more important than ever, and not just for your dental health. If you feel like your teeth are a liability, a cosmetic dentist may be exactly who you need. With their unique expertise and a few easy treatments, they can give you the kind of smile you're always ready to show the world.
Self-Confidence and Your Smile
What do you think is the first thing people notice about you?
Most likely, it's your smile, and if you're self-conscious about your teeth, people can tell almost immediately…at least that's how it can feel. This strain on your confidence can make the littlest moments in life difficult, such as meeting up with a friend or giving a presentation at work.
Fortunately, cosmetic dentistry is specifically dedicated to improving the appearance of the teeth, which as research has shown can be a big boost to self-confidence, and with confidence, a person can do just about anything. No matter what state your teeth may be in now, with the right cosmetic dentist and treatment, you can get a smile that always makes you look and feel strong, beautiful, and capable.
How a Cosmetic Dentist Can Help
Are your teeth looking a little more yellow than white lately? Factors such as coffee, wine, tobacco, aging, and even genetics can darken the smile over time and make it look discolored, but with professional teeth whitening, you can turn back the clock and make your smile truly shine again. You can either get a quick treatment at your cosmetic dentist's office that takes less than an hour, or if you want more gradual results, they can supply you with a take-home kit that's much more potent and safe than anything you can find on store shelves.
Perhaps you have a small cavity or slightly chipped tooth. For these minor problems, composite restorations can quickly make them disappear. Tooth-colored fillings can repair cavities while completely blending into your smile, and cosmetic bonding allows your dentist to literally sculpt your damaged tooth to perfection.
Even if you have multiple flaws, there's a treatment that can take care of them all at the same time: porcelain veneers. These extremely thin, custom-made ceramic coverings are bonded to the front of the teeth, and they can completely transform a smile in every way, masking a wide range of imperfections.
Or, if you have missing teeth, dental implants offer the most secure, durable, and natural-looking tooth replacement available today. They literally rebuild a tooth from the root up and are indistinguishable from real teeth in almost every way.
How to Get Started
If you're looking to get a confident smile, all it takes is a trip to a cosmetic dentist. With them, you'll get a chance to talk about your smile goals and they'll formulate a plan to help you reach them. And with that, your confidence will be renewed, and you'll be amazed at how the world seems to just open up with opportunities before you.
About the Author
Dr. Masha Kogan is a general, restorative, and cosmetic dentist based in Westport, CT. She just loves how cosmetic dentistry gives her the chance to improve a person's appearance, confidence, and outlook on life at the same time. She currently practices at The Dental Center of Westport, and she can be reached through her website or by phone at (203) 227-8700.