Dental Implant Aftercare – Westport, CT
Learning to Care for a Longer-Lasting Smile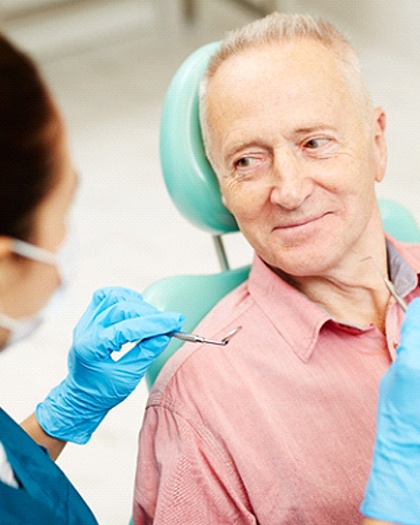 Part of the process of receiving dental implants is knowing how to take care of them once you are home. The team at Dental Center of Westport will provide you with beneficial tips and tricks to keep your new teeth looking and feeling their best, but it also takes a commitment on your part to ensure your implants and restorations remain healthy and free from damage. It's easy to become complacent when wearing artificial teeth, but if you want to avoid many of the most common dental problems, it is necessary that your follow your dentist's instructions for optimal dental implant care in Westport. To learn more about what you can do to better protect your smile, contact our office today.
Prioritize At-Home Oral Hygiene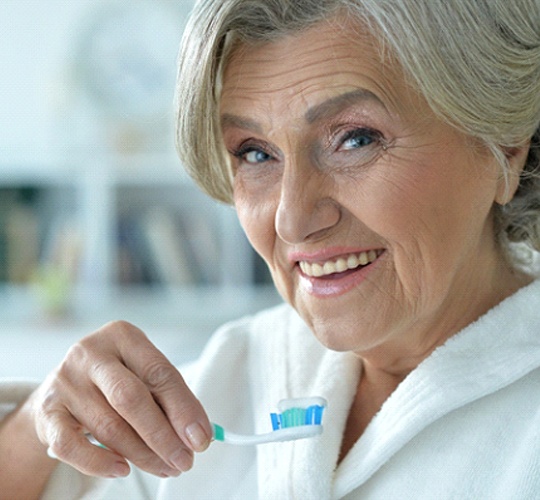 If you want to gauge how well you practice good oral hygiene at home, think back to why you needed tooth replacement in the first place. If it was because you were putting your oral health on the backburner, it's time to shift your focus and make brushing, flossing, and rinsing a priority every single day. To do this, make sure you are:
Brushing your teeth twice a day for two minutes using a soft-bristled toothbrush and non-abrasive toothpaste. Make sure to brush around your gum line to remove plaque-causing bacteria that can cause gum disease.
Flossing at least once a day using waxed dental floss or a water irrigator (i.e. WaterPik). You'll need to make sure you maneuver the floss or water around the base of your implant as well.
Rinsing with an antimicrobial mouthwash to flush away any debris left behind after brushing and flossing.
Protect Your Dental Implants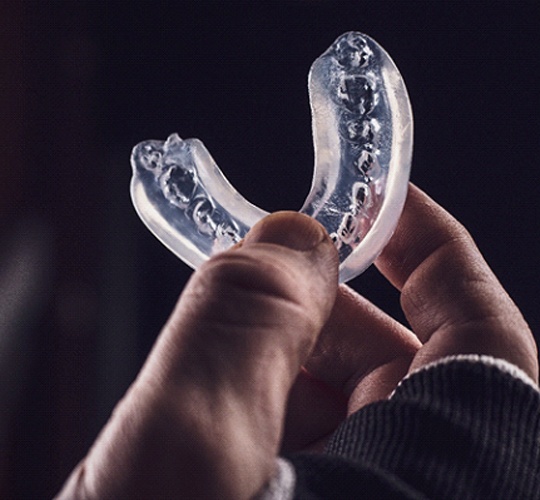 Receiving dental implants in Westport is a timely and costly investment, so you'll want to do everything you can to safeguard your smile from trauma and/or damage of any kind. Whether it is playing sports or grinding your teeth at night, it is best if you speak to Dr. Romano or Dr. Kogan about effective oral devices you can wear to protect your teeth.
It's also strongly advised that you avoid hard, crunchy foods, as these can damage both your real and artificial teeth, and you should remember to never use your teeth as tools to open packages or containers. This bad habit can lead to small fractures or breaks in your dental implants that can be a costly venture should you need a replacement.
Schedule Regular Checkups & Cleanings
In addition to prioritizing your oral hygiene and protect your new teeth, seeing your implant dentist in Westport is crucial to ensuring the longevity of your implants. Not only are these six-month appointments beneficial to keeping your natural teeth clean and healthy, but it also gives our team a chance to examine your restoration, making sure it is in good shape. During these visits, we will also check your bone density and make sure your teeth are firmly in place.