Invisalign for Crowded Teeth – Westport, CT
Creating Space with Clear Solutions
Think you're the only person living with crowded teeth? Guess again! As one of many individuals affected by this common orthodontic problem, you are probably looking for a solution that will not only make brushing and cleaning your teeth easier but also improve the aesthetics of your smile. Fortunately, at Dental Center of Westport, our team of professionals can provide a treatment that is subtle, easy to maintain, and offers quick results. What is it? Invisalign! Review the information below to find out how these clear, plastic aligners can give you the flexibility and discreetness you need to achieve a healthier, more beautiful smile.
Problems with Crowded Teeth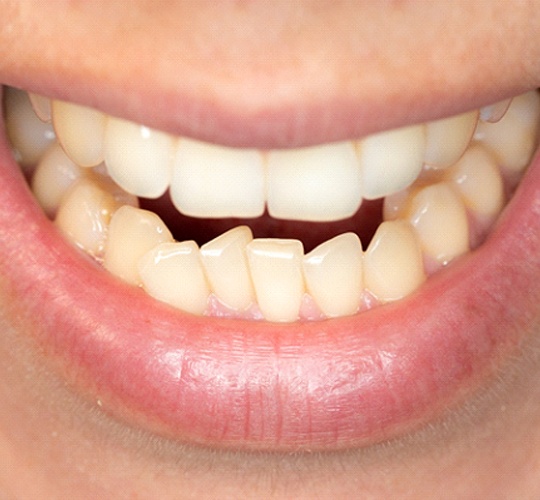 If you are living with crowded teeth, you may already notice the many problems that can occur as a result of your teeth being too close together. The inability to brush and floss effectively as well as the continuous struggle to remove lodged food can result in:
Tooth decay
Gum disease
Cavities
A misaligned bite
Avoiding necessary treatment for too long can lead to more timely and costly dental procedures. Dr. Kogan and Dr. Romano, however, can help you remedy this problem with the help of Invisalign clear aligners.
How Can Invisalign Help Treat Crowded Teeth?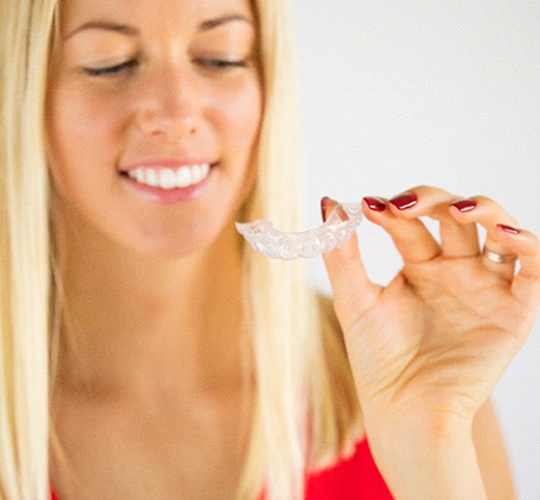 Invisalign uses clear, plastic aligners made from SmartTrack technology. This ensures your trays fit snugly and are comfortable to wear throughout treatment. You will be expected to wear your aligners 20-22 hours each day for 1-2 weeks at a time. After you've completed one set, you will move on to the next one in the series until you have finished all your trays.
The aligners place an appropriate amount of pressure on your teeth, allowing them to shift accordingly and create the necessary space for a healthier, more aesthetically pleasing smile. Throughout treatment, you will be expected to keep your regular follow-up appointments with our team to ensure your teeth are moving as they should.
Contact Our Team Today
If you're ready to say goodbye to the overcrowded teeth in your mouth, make sure to contact our team at Dental Center of Westport today! Dr. Kogan and Dr. Romano are ready to help you take the first step, so what are you waiting for? Call us today to schedule your initial consultation!